Chechnya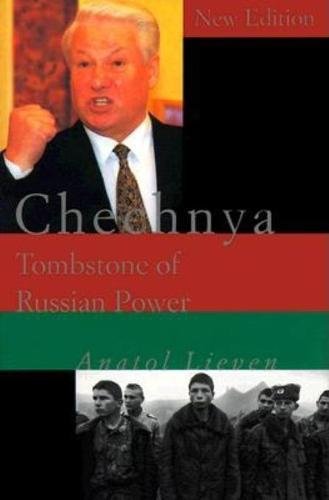 The war between Russia and the Chechen separatist forces, from December 1994 to August 1996, was a key moment in Russian and even world history, shedding a stark light on the end of Russia as a great military and imperial power. Anatol Lieven, a distinguished writer and political commentator, was a correspondent for the London Times in the former Soviet Union from 1990 to 1996 and was commended for his coverage of the Chechen War by the British Press Association.
In this major new work of history and analysis, Lieven sets Russia's humiliation at the hands of a tiny group of badly organized guerrillas in a plausible framework for the first time. He offers both a riveting eyewitness account of the war itself and a sophisticated and multifaceted explanation for the Russian defeat. Highlighting the numerous ways in which Russian society and culture differ today from the simplistic stereotypes still current in much of Western analysis, he explores the reasons for the current weakness of Russian nationalism both within the country and among the Russian diaspora.
In the final part of the book Lieven examines the Chechen tradition, providing the first in-depth anthropological portrait in English of this extraordinary fighting people. In his representation of the character of the Chechen nation, Lieven contributes to the continuing debate between -constructivist- and -primordialist- theories of the origins of nationalism and examines the role of both historical experience and religion in the formation of national identity.