America Right or Wrong: An Anatomy of American Nationalism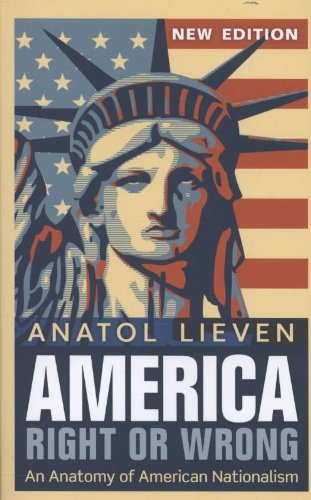 American policies, the American economy, and the health of the American political system are all of crucial importance to the world - and to other Western democracies in particular. Yet in recent years, the American political scene has become increasingly radicalized, embittered, and polarized - contributing to a near-paralysis of economic policy and intense partisanship concerning relations with the rest of the world.

In this essential guide to the present state of US politics, renowned commentator Anatol Lieven pin-points American nationalism as the key to explaining the present troubles in America's body politic. Delving deep into the cultural and historical roots of the phenomenon, Lieven portrays American nationalism as a highly complex mixture of different elements which are sometimes opposed to each other, and sometimes intertwined. On the one hand, there is the core tradition of American civic nationalism based on the universalist 'American Creed' of almost religious reverence for American democratic institutions and the U.S. constitution. On the other, there exists a chauvinist nationalism which holds that these institutions are underpinned by cultural values which belong only to certain Americans, and which is strongly hostile both to foreigners and to minorities in America which are felt not to share those values.

In this updated edition of his classic study, Anatol Lieven traces the re-emergence of radical strains of American nationalism in recent years, manifested in the rise of the Tea Party movement and the ongoing radicalization of the Republican Party. He attributes this to a combination of the effects of 9/11, the influence of the alliance with Israel, and above all, the long-term and increasing economic decline of large sections of the white middle classes. Deprived by nationalist ideology of the ability to explain what is happening to them in rational terms, many of these people are now turning to ideologies and demonologies that contribute greatly to the paralysis of effective government in what remains the world's most powerful and important country.