Blood Relatives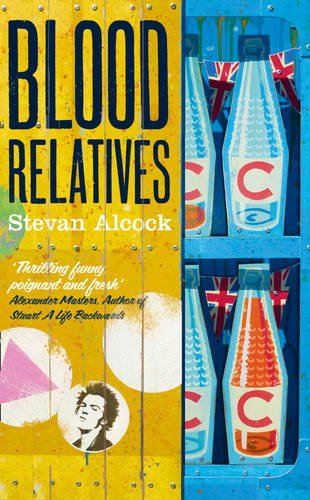 Leeds, late 1975 and a body has been found on Prince Philip Playing Fields. Rick, teenage delivery van boy for Corona pop, will be late for the Matterhorn Man. In the years that follow until his capture, the Yorkshire Ripper and Rick's own life draw ever closer with unforeseen consequences. Set in a time in England's history of upheaval and change – both personal and social – this is a story told in an unforgettable voice.
'A work of brutal, hilarious poetry whose portrait of a working-class England that is by turns bankrupt and picaresque is both blackly comic and illuminated by the tenderest visual evocations of time, place and the human subject.' - Rachel Cusk. Author of 'Outline' and 'Saving Agnes'.
'An unforgettable portrait of growing up in the late seventies, of living through the terror of the Yorkshire Ripper's murders and of trying to survive a family.' - David Vann. Author of 'Legend of a Suicide' and 'Goat Mountain'.
'Thrilling, funny, poignant and fresh' - Alexander Masters. Author of 'Stuart, A Life Backwards.'
Other Stevan Alcock Titles