Be Awesome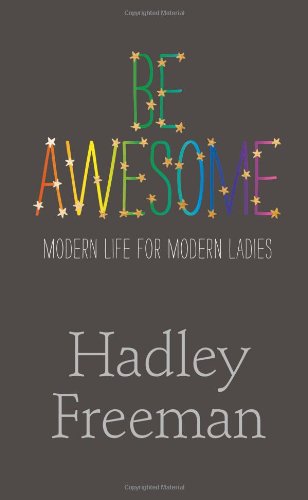 Ever wondered why the funny girl in the film never gets the guy? Want to know how to stop your friend feeling like a failure, just because she's single? Or how to learn to love your office? Or why what he's really thinking really doesn't matter? Or why there's quite so much rubbish in the Daily Mail? Well, actually, even Hadley can't answer that.
Sometimes it's hard being a modern lady and Hadley won't argue with that. In a world still full of reductive clichés and contradictory demands, weighing up what's OK and what's not is tougher than ever. Can you ever read a women's magazine without causing lasting brain damage? Is there an age limit to shopping in Topshop?
With sage advice, brilliant humour and some very helpful lists, Hadley is a voice of sanity in a frequently un-awesome world.