An Unquiet Heart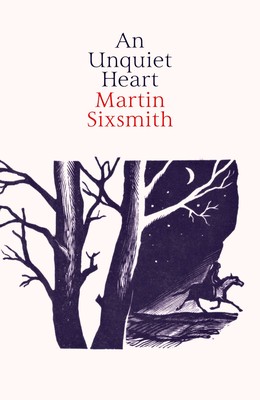 1917. Russia is dying amid war, revolution and terror. The birth pains of the new world are a foretaste of the cruellest century. At their heart is Sergei Yesenin, poet, lover, wounded veteran, beautiful and afraid.
Damaged by childhood abandonment, Sergei fears the world. He drinks, brawls and womanises. He battles life's torment with the charm of poetry and the drug of fame. But love is the validation he seeks. His search for meaning in dark times will lead him to passionate affairs with women and with men, until he discovers the one person who might change his life. Zinaida Raikh, exquisitely lovely, sensitive and gifted, offers Sergei the redemption he craves. But love is the devil, and the devil is fickle.
This is the extraordinary tale of an extraordinary man. In a country and an age when poets were stars, Yesenin was revered by millions. Schoolchildren learned his verses by heart. Adolescent girls copied them into their diaries. Red Army soldiers carried them in their uniforms as they went into battle. Yuri Gagarin took them into space.
Yesenin's fame brought him meetings with the Tsar's wife and daughters and with Rasputin before the Revolution; with Trotsky and Kamenev, and a stormy marriage to the world's most famous dancer, Isadora Duncan, after it. Like the fictional Yuri Zhivago, he survived the turmoil of war and revolution and lived a personal life of comparable drama. Visit his grave in Moscow and you will find tramps eager to recite his poetry. They expect a little vodka money, but they too love this tender, troubled man, dead now for nearly a hundred years.
Bursting with the real-life drama of love in turbulent times, An Unquiet Heart is a magnificently wrought novel of passion and violence, triumph and tragedy.