All The Bad Apples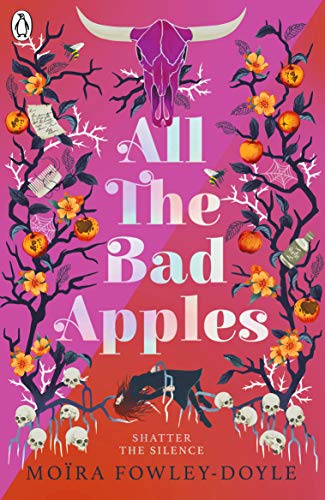 The stunning new novel about shocking family secrets, silenced female voices and dangerous truths from the author of The Accident Season.
The day after the funeral all our mourning clothes hung out on the line like sleeping bats. 'This will be really embarrassing,' I kept saying to my family, 'when she shows up at the door in a week or two.'
On Deena's seventeenth birthday, the day she finally comes out to her family, her wild and mysterious sister Mandy is seen leaping from a cliff. The family is heartbroken, but not surprised. The women of the Rys family have always been troubled - 'bad apples', their father calls them - and Mandy is the baddest of them all.
But then Deena starts to receive the letters. Letters from Mandy, claiming that their family's blighted history is not just bad luck or bad decisions, but a curse, handed down to the Rys women through the generations. Mandy has gone in search of the curse's roots, and now Deena must begin a desperate cross-country hunt for her sister, guided only by the letters that mysteriously appear in each new place. What Deena finds will heal their family's rotten past - or rip it apart forever.