A Necessary Evil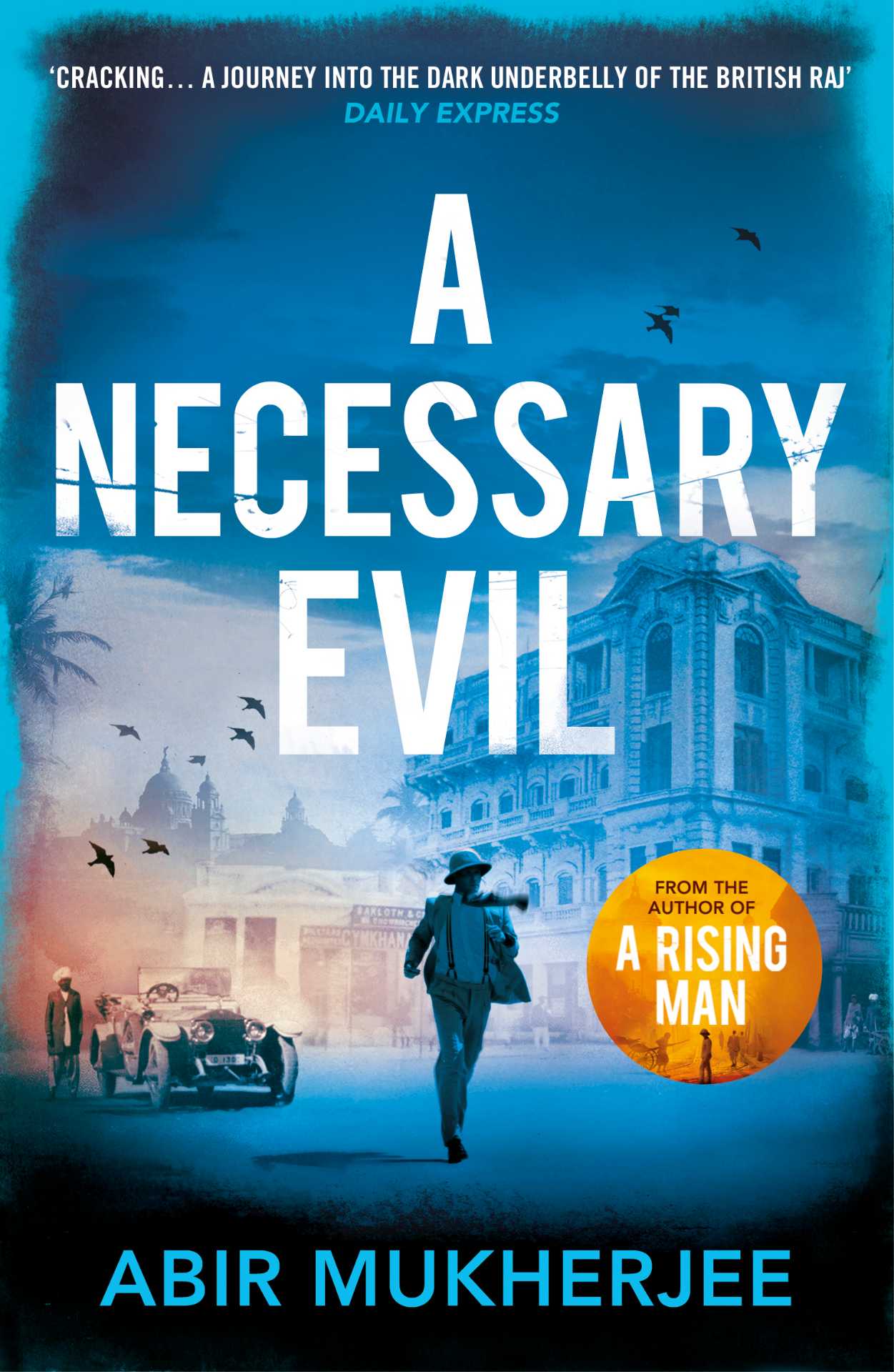 India, 1920. Captain Wyndham and Sergeant Banerjee of the Calcutta Police Force investigate the dramatic assassination of a Maharajah's son.
The fabulously wealthy kingdom of Sambalpore is home to tigers, elephants, diamond mines and the beautiful Palace of the Sun. But when the heir to the throne is assassinated in the presence of Captain Sam Wyndham and Sergeant 'Surrender-Not' Banerjee, they discover a kingdom riven with suppressed conflict. Prince Adhir was a moderniser whose attitudes - and romantic relationship - may have upset the more religious elements of his country, while his brother – now in line to the throne – appears to be a feckless playboy.
As Wyndham and Banerjee desperately try to unravel the mystery behind the assassination, they become entangled in a dangerous world where those in power live by their own rules and those who cross their paths pay with their lives. They must find a murderer, before the murderer finds them…
Abir Mukherjee's A Necessary Evil was shortlisted for the Books Are My Bag Readers Awards in the 'Breakthrough Author' category.
Praise for A Necessary Evil:
A Times Historical Fiction Book of the Year 2017
'A story as satisfying and spicy as the very best tandoori.' Geoffrey Wansell, Daily Mail
'Even better than his first…What is most striking about Mukherjee's novels is his infectious enjoyment of the human oddity of the British in India…Even better is his portrayal of the mix of opulence and spirituality that characterises Sambalpore under its sybaritic but benevolent maharaja…I can't imagine anyone failing to enjoy it.' Jake Kerridge, Daily Telegraph
'This second novel in the series takes place in 1920, a year after Mukherjee's cracking debut A Rising Man…He writes beautifully, bringing the colourful kingdom of Sambalpore to vivid life and taking the reader on a highly entertaining journey to unearth the dark secrets at its core, with unexpected twists on the way to a satisfying finale.' Jon Coates, The Express
'This second outing confirms Abir Mukherjee as a rising star of historical crime fiction.' Antonia Senior, The Times
'This successful evocation of the Raj in the service of a brilliant whodunit demonstrates that Mukherjee's debut was no fluke.' Publishers Weekly
'A year ago I welcomed the arrival of Captain Sam Wyndham and his faithful Sergeant… and I am delighted to report that his return is every bit as engaging.' Daily Mail
'This second novel in the series takes place in 1920, a year after Mukherjee's cracking debut A Rising Man... He writes beautifully, bringing the colourful kingdom of Sambalpore to vivid life and taking the reader on a highly entertaining journey to unearth the dark secrets at its core, with unexpected twists on the way to a satisfying finale.' Express
'Mukherjee uses the plot as a means of taking us back to the time of the nawabs, showing us the excesses, eccentricities, and hidden responsibilities of the men and women who once ruled the subcontinent. What distinguishes these books is the quality of the writing and the dry humour. A solid recommendation from me.' Vaseem Khan
'An intriguing and enjoyable crime novel.' Stylist
'Even better than his first… What is most striking about Mukherjee's novels is his infectious enjoyment of the human oddity of the British in India… Even better is his portrayal of the mix of opulence and spirituality that characterises Sambalpore under its sybaritic but benevolent maharaja… I can't imagine anyone failing to enjoy it.' Daily Telegraph
'This second novel in the series takes place in 1920, a year after Mukherjee's cracking debut A Rising Man…He writes beautifully, bringing the colourful kingdom of Sambalpore to vivid life and taking the reader on a highly entertaining journey to unearth the dark secrets at its core, with unexpected twists on the way to a satisfying finale.' Jon Coates, The Express
'This successful evocation of the Raj in the service of a brilliant whodunit demonstrates that Mukherjee's debut was no fluke.' Publishers Weekly
'Mukherjee is adept at multifaceted, slow-burn plot manipulations […] At its heart, the novel and its prequel, A Rising Man, take the buddy-cop formula and turn it on its head in endless rotation […] A dynamic portrait of the toxic rise and decline of empire. LA Review of Books