A Crowd Is Not Company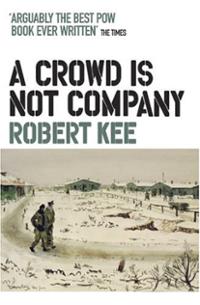 Journalist and broadcaster Robert Kee was an RAF bomber pilot in the Second World War. His plane was shot down over Nazi-occupied Holland, he was captured and spent three years and three months in a German POW camp. From the beginning he was intent on escape. After several false starts he finally made it. First published in 1947 as a novel, but now revealed to be an autobiography, A CROWD IS NOT COMPANY recounts Kee's experiences as a prisoner of war and describes in compelling detail his desperate journey across Poland - a journey that meant running the gauntlet of Nazism.

.
Territories:
English: The Orion Publishing Group Ltd.