Nigel Farndale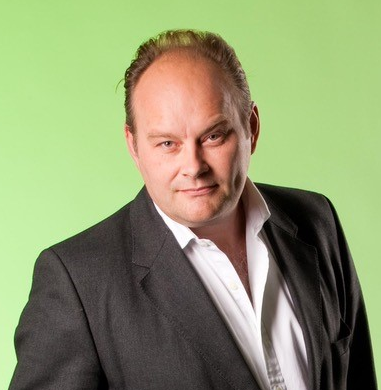 Nigel Farndale was born in Ripon, North Yorkshire, in 1964. He is the author of six books including The Blasphemer (shortlisted for the Costa Novel Award and selected for the WH Smith Richard and Judy Bookclub) and Haw-Haw: The Tragedy of William and Margaret Joyce (shortlisted for the Whitbread Biography Prize and the James Tait Black Memorial Prize). His appearances on Radio 4 have included Loose Ends, Broadcasting House and Between Ourselves. He has written for various newspapers and magazines, including the Observer, FT, Spectator and Times and has won a British Press Award for his interviews in the Sunday Telegraph. His interview subjects have included Donald Trump, Mick Jagger, the Dalai Lama, Henry Kissinger, Elton John, Prince Charles, Hillary Clinton, Paul McCartney, George Best, Jimmy Savile and Stephen Hawking. Before becoming a writer, Farndale read philosophy for a master's degree at Durham University. He is the son of a sheep and dairy farmer from Wensleydale, and worked as a farmer there himself for a few years. He now lives on the Hampshire-Sussex border with his wife and their three children.
Farndale is represented for TV and film by Norman North at The Agency.
Twitter: @nigelfarndale
Website: www.nigelfarndale.com
Books in order of publication:
A Sympathetic Hanging (2000).
Last Action Hero of the British Empire (2001).
Flirtation, Seduction, Betrayal: Interview with Heroes and Villains (2002).
Haw-Haw: The Tragedy of William &  Margaret Joyce (2005).
The Blasphemer (2010).
The Road Between Us (2013).