James Kelman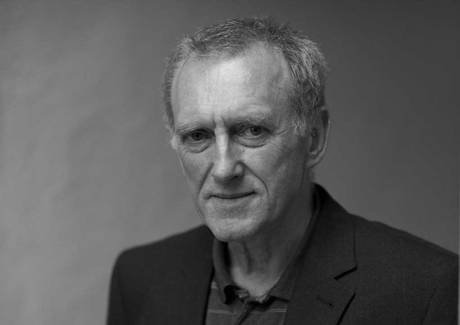 James Kelman is a Scottish novelist, short story writer, playwright. He was born in Glasgow in 1946 and left school in 1961, moving around and passing through Los Angeles for a brief period in the mid-1960s then in various jobs in various places in England. He started writing at the age of twenty-one: ramblings, musings, sundry phantasmagoria, stories, whatever. In 1969 while working in London he met and married Marie Connors from South Wales and later returned to Scotland. In 1972 Kelman met the Texan writer Mary Gray Hughes through mutual friends Philip Hobsbaum and Anne Stevenson. With Mary Gray's support his debut story collection An Old Pub Near The Angel was first published in Maine, USA in 1973.
Most of his writings are now out of print in the United Kingdom. The USA-based publisher PM Press has contracted to publish his new work and to reprint, where available, his earlier novels and short story collections which will include new and revised stories. His latest books are Between Thought & Expression Lies a Lifetime (with Noam Chomsky; essays and correspondence); God's Teeth & Other Phenomena (novel); The State is the Enemy: Essays on Liberation and Racial Justice (essays). He is also a dramatist and has written for stage, film and radio. The film of his novel, Dirt Road (Dirt Road to Lafayette) is now available in UK digital form. 
Kelman's literary awards include the Cheltenham Prize for Literature (1987), James Tait Black Memorial Prize (1989); the Booker Prize and Writers' Guild Award for Best Fiction (1994), Scotland on Sunday/Glenfiddich Spirit of Scotland Award and Stakis Prize for Scottish Writer of the Year (1998); Scottish Arts Council/SMIT Book of the Year Award, the Aye Write Prize and the Saltire Award (2009). He and his wife still live in Glasgow, not far from their two daughters and two grandchildren. 
For information on the critical response to his work, see "The Kelman bibliography" created by Scott Hames). James Kelman's own website is being updated and temporarily unavailable.