Ramachandra Guha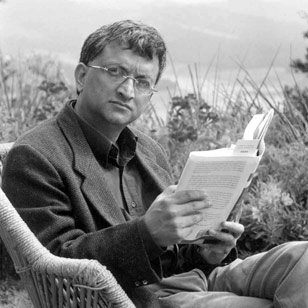 ©
Ramachandra Guha is a historian and biographer based in Bangalore. He has taught at the universities of Yale and Stanford, held the Arné Naess Chair at the University of Oslo, and been the Indo-American Community Visiting Professor at the University of California at Berkeley. In the academic year 2011-2 he served as the Philippe Roman Professor of History and International Affairs at the London School of Economics.
Guha's books include a pioneering environmental history, The Unquiet Woods (University of California Press, 1989), and an award-winning social history of cricket, A Corner of a Foreign Field (Picador, 2002). India after Gandhi (Macmillan/Ecco Press, 2007) was chosen as a book of the year by the Economist, the Washington Post, the Wall Street Journal, the San Francisco Chronicle, Time Out, and Outlook, and as a book of the decade in the Times of India, the Times of London, and The Hindu. His most recent book is Gandhi Before India (Knopf, 2014), which was chosen as a notable book of the year by the New York Times. Apart from his books, Guha also writes a syndicated column, that appears in six languages in newspapers with a combined readership of some twenty million. Guha's books and essays have been translated into more than twenty languages. The New York Times has referred to him as 'perhaps the best among India's non fiction writers', Time Magazine has called him 'Indian democracy's pre-eminent chronicler'.
Ramachandra Guha's awards include the Leopold-Hidy Prize of the American Society of Environmental History, the Daily Telegraph/Cricket Society prize, the Malcolm Adideshiah Award for excellence in social science research, the Ramnath Goenka Prize for excellence in journalism, the Sahitya Akademi Award, and the R. K. Narayan Prize. In 2009, he was awarded the Padma Bhushan, the Republic of India's third highest civilian honour. In 2008, and again in 2013, Prospect magazine nominated Guha as one of the world's most influential intellectuals. In 2014, he was awarded a honorary doctorate in the humanities by Yale University.
In 2015 he was awarded the Fukuoka Prize.