We Are Now Beginning Our Descent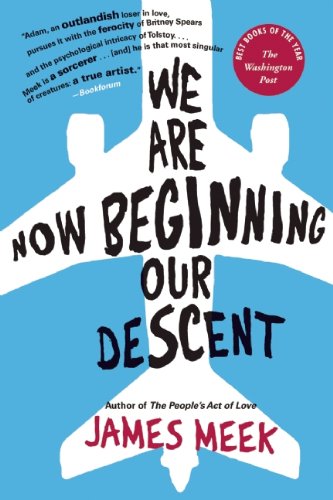 James Meek's masterful historical novel, The People's Act of Love received accolades around the world, earning Meek comparisons to Tolstoy, Dostoyevsky, Conrad, and Greene. We Are Now Beginning Our Descent is a tour de force of storytelling, furthering his reputation as one of the most exciting and original young novelists writing today.
Adam Kellas, a British journalist, would-be thriller novelist, and failed lover meets Astrid Walsh, a self-possessed, hard-charging reporter while the two are covering allied military operations in the Afghan mountains. After sharing one passionate night in a watchtower near a defunct airfield, Astrid disappears from Kellas's life.
A year later, following a disastrous dinner party in London during which he destroys his few remaining friendships, Kellas receives a short, beseeching e-mail and hastily embarks on a trans-Atlantic journey to a small town near the Chesapeake Bay where he believes Astrid waits for him. Kellas envisions the fresh start that his new life with Astrid might offer, unaware that she may be harboring unsettling secrets of her own.
A passionate, incisive novel, We Are Now Beginning Our Descent lays bare the entwined hypocrisies, foibles, and desires of our age, and is a testament to the obsessive pull of love.