To Calais, In Ordinary Time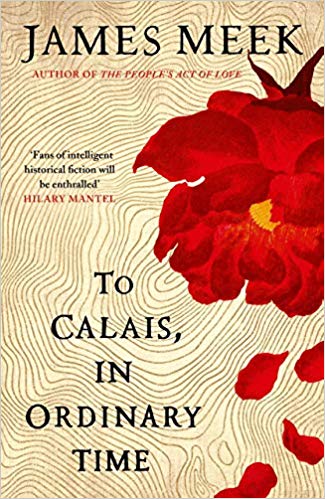 Three journeys. One road.
England, 1348. A gentlewoman flees an odious arranged marriage, a Scots proctor sets out for Avignon and a young ploughman in search of freedom is on his way to volunteer with a company of archers. All come together on the road to Calais.
Coming in their direction from across the Channel is the Black Death, the plague that will wipe out half of the population of Northern Europe. As the journey unfolds, overshadowed by the archers' past misdeeds and clerical warnings of the imminent end of the world, the wayfarers must confront the nature of their loves and desires.
A tremendous feat of language and empathy, it summons a medieval world that is at once uncannily plausible, utterly alien and eerily reflective of our own. James Meek's extraordinary To Calais, In Ordinary Time is a novel about love, class, faith, loss, gender and desire – set against one of the biggest cataclysms of human history.
"Fans of intelligent historical fiction will be enthralled by a story so original and so fully imagined. Meek shows the era as alien, which it is, and doesn't falsify it by assimilating it to ours. But his characters are recognisably warm and human"
HILARY MANTEL
"An inventive and original novel that captures the distant past and pins it to the page"
The Times, Book Of The Month
"A glorious imaginative feat, full of complex, compelling, believable characters. Rarely have I been so captivated by a novel, so keen to hurry back to it and reimmerse myself in its world"
SARAH WATERS