Waterline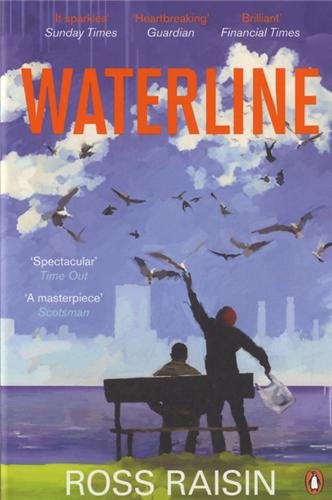 Granta Best Young British Novelist
From Ross Raisin, the massively acclaimed author of God's Own Country and one of the best young British novelists today, comes Waterline, a devastating and definitive novel of our times.
Mick Little used to be a shipbuilder on the Glasgow yards. But as they closed one after another down the river, the search for work took him and his beloved wife Cathy to Australia, and back again, struggling for a living, longing for home. Thirty years later the yards are nearly all gone and Cathy is dead. And now Mick will have to find a new way to live: to get away, start again, and try to deal with the guilt he feels over her death.
In Waterline, Ross Raisin brings vividly to life the story of an ordinary man caught between the loss of a great love and the hard edges of modern existence.
'A poignant, shocking, cunningly crafted classic ... the definitive novel for our times' - Scotsman
'Heartbreaking ... brilliant. There are rare novels that embed themselves in your sensibility so profoundly you can imagine conversations arising between characters that never occurred on the page . . . A work of grace: a human being rendered by a triumph of ventriloquism and empathy' - Alan Warner, Guardian
Ross Raisin was born in 1979 in West Yorkshire. His first novel, God's Own Country was published in 2008 and was shortlisted for nine literary awards including the Guardian First Book Award and the John Llewellyn Rhys Prize. In 2009 Ross Raisin was named the Sunday Times Young Writer of the Year. He lives in London.
Territories:
<div><span style="FONT-FAMILY: Georgia; FONT-SIZE: 8pt"><strong>UK:</strong> Viking</span></div> <div><span style="FONT-FAMILY: Georgia; FONT-SIZE: 8pt"><strong>Germany:</strong> Blessing</span></div>