To Provide All People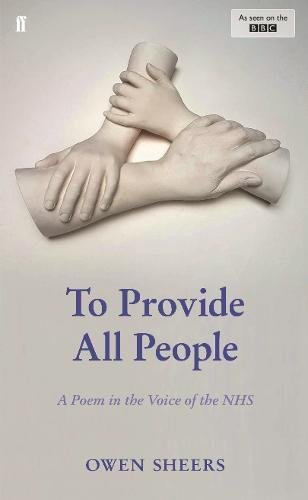 July 2018 marks the 70th anniversary of the National Health Service Act. Owen Sheers, the author of Pink Mist and the BAFTA nominated The Green Hollow, has created a virtuosic 'film-poem' to coincide with the Vox Pictures/BBC production broadcast to mark the occasion.
To Provide All People is the intimate story of the N.H.S in British society today. Depicting 24 hours in the service, with a regional hospital at the centre of the action, the poem charts an emotional and philosophical map of the N.H.S against the personal experiences that lie its heart; from patients to surgeons, porters to midwives. This is a world of transformative pains, triumphs, losses and celebrations that joins us all in our universal experiences of health and sickness, birth and death, regardless of race, gender or wealth.
Based upon over 70 hours of interviews, the work is punctuated with the historical narrative of the birth of the N.H.S Act - from its origins in a local miners' scheme in Tredegar in Wales, through multiple hearings, amendments and battles with the press, the B.M.A and the Conservative party, to its coming into effect in July 1948.

To Provide All People is a work that excavates what the N.H.S. represents and means - on a personal and national level - and paints an authentic, tonal picture of a rare social phenomenon, illuminating with exquisite sensitivity and power why the ethos at its heart should always be protected.
Territories:
Faber: English