The Wicked Boy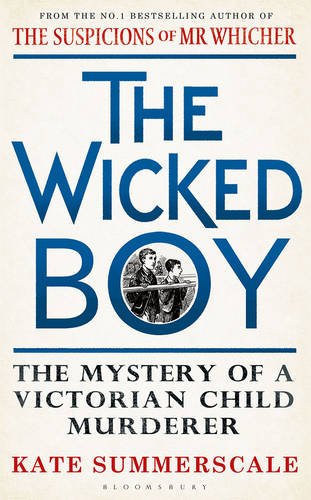 Early in the morning of Monday 8 July 1895, thirteen-year-old Robert Coombes and his twelve-year-old brother Nattie set out from their small, yellow-brick terraced house in East London to watch a cricket match at Lord's. Their father had gone to sea the previous Friday, the boys told their neighbours, and their mother was visiting her family in Liverpool. Over the next ten days Robert and Nattie spent extravagantly, pawning their parents' valuables to fund trips to the theatre and the seaside. But as the sun beat down on the Coombes house, a strange smell began to emanate from the building.
When the police were finally called to investigate, the discovery they made sent the press into a frenzy of horror and alarm, and Robert and Nattie were swept up in a criminal trial that echoed the outrageous plots of the 'penny dreadful' novels that Robert loved to read.
In The Wicked Boy, Kate Summerscale has uncovered a fascinating true story of murder and morality - it is not just a meticulous examination of a shocking Victorian case, but also a compelling account of its aftermath, and of man's capacity to overcome the past.
The Wicked Boy was shortlisted for the CWA Gold Dagger for Non-Fiction and won the 2017 Mystery Writers of America Edgar Award for Best Fact Crime.