The Rightful Finder (De Eerlijke Vinder)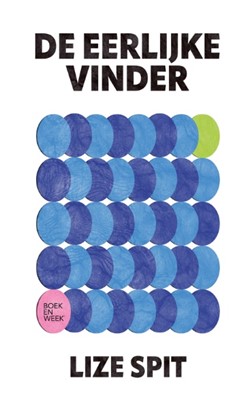 "The longer he waited, the less courage he had to be a coward."
It's the late 1990s in Flanders. Jimmy, who is going through a difficult time at home, is completely revived when the son of a Kosovan refugee family joins him in class. Jimmy is the smartest, but also the loneliest boy in his class. He sees it as his mission to help Tristan Ibrahimi through the school year. Any time he does not spend collecting flippo game cards, he spends with the Kosovar family. When the Ibrahimis are suddenly notified of their imminent deportation, a year after their arrival, Tristan concocts a plan that will demand a lot from Jimmy.  
'A clever and supple writer, also in short form. In less than a hundred pages Lize Spit manages to create a gripping, timely and moving image of her protagonist.' – ★★★★★, NRC
'Lize Spit's novel about a friendship between two boys that comes under pressure due to circumstances beyond their control is written in an accessible and moving manner. This is a literary gem that shows the power of literature at its finest.' – ★★★★, Het Nieuwsblad
'Thrilling, touching, engaged, literary but accessible, and with a tension span that is tightly stretched over ninety pages. If thís doesn't get you to read, then just quit trying.' – ★★★★, de Volkskrant
'Lize Spit's (young) heroes, in search of connection, go far beyond their limits, which leads to horrific drama. She's a master at building tension. Before she has one word written down, she already knows exactly where she wants the story to go, and she lets you know that right from the first paragraph.' – Trouw
'This novel displays strikingly how the little things – a remark, a new piece of information, the presence of a third party – can influence a friendship. Is also reveals how two-sided life is in the most heartbreaking manner. One person's loss is a gain for the other, a hero's act can go wrong.' – Friesch Dagblad
Territories:
France: Actes Sud; Germany: Fischer Verlag; Sweden: It-Lit