The Other Side of Eden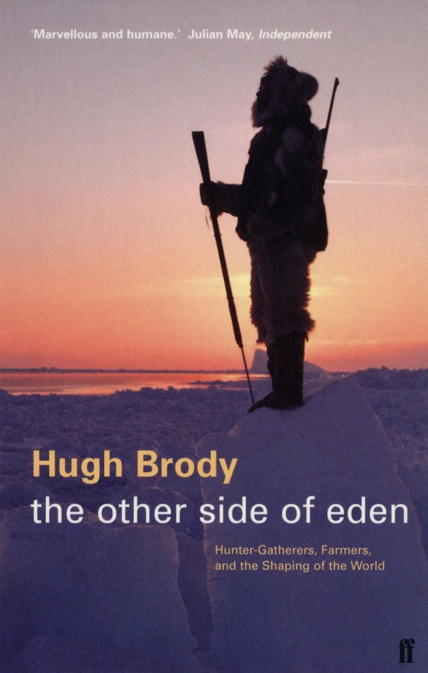 Hugh Brody has an international reputation as an anthropologist and documentary film-maker of the Inuit peoples. This book is a marvellous account of hunter-gatherer culture, gleaned from years of living and hunting with the Inuits of the Arctic and the salmon-fishing tribes in the Canadian Northwest.
Brody explores the frontiers between hunters and farmers, and shows us how the encounter between radically different ways of being in the world is at the core of human history. He travels through exquisite landscapes of ice and snow, with people who know the land as part of their selves. Posing the question, 'Why did the farmer triumph over the hunter-gatherer?', Brody finds answers in a variety of places, among them the Book of Genesis, the great creation myth at the centre of the agriculturalist view of the world.
This is a book that invites the reader to embark on a series of expeditions, into the territories of hunter-gatherers, and into radical ideas about what it means to be human in the present, and what it could mean in the future.