The Innocents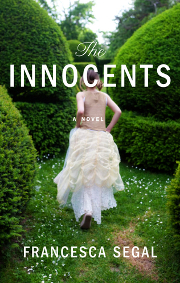 Winner of the Authors' Association's Betty Trask Award 2013
Winner of the 2013 Edoardo Kihlgren Opera Prima Award
Winner of the 2013 Sami Rohr Prize for Jewish Literature
Longlisted for the 2013 Women's Prize for Fiction (formerly the Orange Prize)
Winner of the Costa First Novel Award 2012
Winner of the 2012 National Jewish Book Award for Fiction
What if everything you'd ever wanted was no longer enough?
Adam and Rachel are getting married at last. Childhood sweethearts whose lives and families have been intertwined for years; theirs is set to be the wedding of the year.
But then Rachel's cousin Ellie makes an unexpected return to the family fold. Beautiful, reckless and troubled, Ellie represents everything that Adam has tried all his life to avoid - and everything that is missing from his world. As the long-awaited wedding approaches, Adam is torn between duty and temptation, security and freedom, and must make a choice that will break either one heart, or many.
'Wonderful...witty.an astonishingly accomplished debut which will draw comparisons between Segal and Zadie Smith and Monica Ali' - Stylist
Territories:
English USA: Hyperion English Canada: HarperCollins, Canada Italian: Bollati Boringhieri Editore Portuguese (Europe): Civilizacao Editoria Danish: Aben Maler French: Plon Albanian: Dritan Editions German: Kein & Aber Hebrew: Simanim Publishing House Audio & Large Print: Howes