The Flight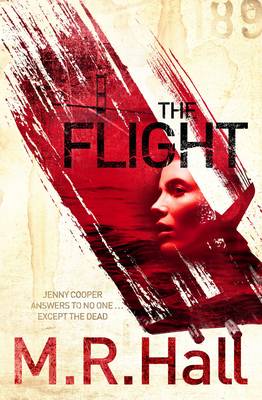 When an Airbus A380, the world's most sophisticated fly-by-wire airliner, crashes into the Severn Estuary with the loss of all 600 passengers on board, it's not just a human tragedy, it is a threat to the whole of commercial aviation. The pinnacle of modern technology, the A380 is meant to rule out the possibility of pilot error, yet that is exactly what it seems brought the plane down.
A major official investigation is launched into the disaster and is tightly controlled by the full machinery of State. But a little upstream, the bodies of two passengers wash up in the territory of fiercely independent coroner, Jenny Cooper. She comes under pressure to give up jurisdiction, but, refusing to bend, she persists in digging into the circumstances surrounding the crash and starts to make connections which lead to dark and sinister conclusions. Among the passengers on board were a young female pilot with an obsession with air accidents and the vulnerabilities of fly-by-wire technology, a leading Chinese entrepreneur, a dealer in sophisticated armaments and a brilliant young scientist.
Something seems to link them all, and connect them to the reason for the tragedy.
With the help of an emotionally scarred ex-military pilot, Michael Sherman, Jenny risksher career and personal safety to delve deep into the airline industry, uncovering a disturbing series of unexplained incidents on the world's most technically complex aircraft and attempts to cover them up. Far from being infallible, she discovers that even the most modern planes in the sky are deeply vulnerable. And then in a shocking denouement, the tragedy threatens to repeat itself …
Territories:
<span style="FONT-FAMILY: Georgia; FONT-SIZE: 8pt">UK: Mantle/Macmillan</span>