The Burning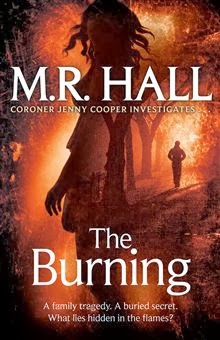 In the icy, languid days following Christmas, a dense fog has settled over the Wye Valley. Local Coroner Jenny Cooper, still reeling after being abandoned by her partner for the festivities, is called to the scene of a dreadful tragedy: a house has been burned to the ground, revealing its terrible secrets. Before the fire began, a man – Ed Morgan – shot his two stepdaughters dead, before turning the gun on himself. His infant son is still missing . . .
Jenny Cooper investigates. Ed's partner Kelly Hart was spared by the tragedy but has been left shattered by the loss of her children and the man she loved. The only clue to Ed's dark motives remains a jealous note left on his Facebook page. As Jenny delves further into Ed and Kelly's life, something nags her about that fateful evening. What role did Ed's employer, the slaughterhouse at Fairmeadow's Farm, play in the sequence of events? And what could the connection be with the mysterious unsolved abduction of a little girl in the village ten years ago?
The Burning will be published by Pan Macmillan in March 2014.
Territories:
World English