The Demolition of the Century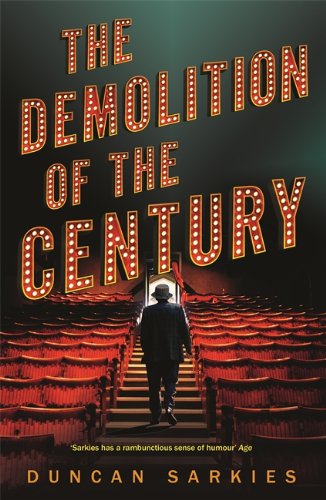 Tom Spotswood (aka William McGinty) is an insurance investigator who has lost his socks, his suitcase, his career, his ex-wife and, most importantly, his son, Frank.
He is being followed by Robert Valentine, the mysterious owner of the horse with no sperm; Alastair Shook and his van of teenage guards; and Spud, a demolition man who is using his wrecking ball to bring down the most beautiful movie theatre in town, the Century.
To find his son he will have to come to terms with his past – a past he ran away from. But first he will have to find those socks.
Praise for Two Little Boys
'Twisted, surprising and very very very funny' Jemaine Clement, Flight of the Conchords
'Darkly comic' Time Out
Duncan Sarkies has written several plays, film scripts and live shows as well as two novels. He wrote an episode for the HBO TV series Flight of the Conchords, and his book of short stories, Stray Thoughts and Nose Bleeds, won Best First Book at the Montana New Zealand Book Awards in 2000.
Territories:
<span style="font-family: Georgia; font-size: 8pt;">Hodder: British Commonwealth (excluding Canada &amp; New Zealand)</span>