The Bed Moved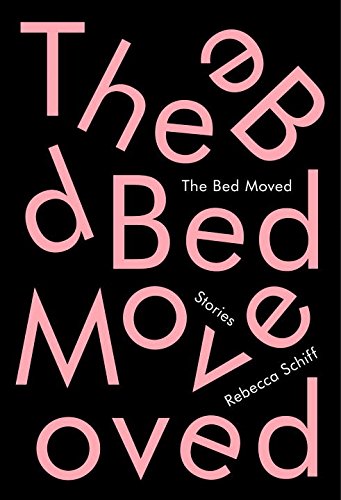 The audacious, savagely funny debut of a writer of razor-sharp wit and surprising tenderness: a collection of stories that gives us a fresh take on adolescence, death, sex; on being Jewish-ish; and on finding one's way as a young woman in the world.
A New Yorker, trying not to be jaded, accompanies a cash-strapped pot grower to a "clothing optional resort" in California. A nerdy high-schooler has her first sexual experience at Geology Camp. A college student, on the night of her father's funeral, watches a video of her bat mitzvah, hypnotized by the image of the girl she used to be . . .
Frank and irreverent, Rebecca Schiff's stories offer a singular view of growing up (or not) and finding love (or not) in today's ever-uncertain landscape. In its bone-dry humor, its pithy observations, and its thrilling ability to unmask the most revealing moments of human interaction—no matter how fleeting—The Bed Moved announces a new talent to be reckoned with.
"A stellar collection, an Amy Schumer sketch as chewed up by Andrea Dworkin . . . Schiff writes slim, ice-pick stories about sex and death and nighttime cab rides, sharpened by humor and extreme candor."
—Rebecca Makkai, New York Times Book Review
"We're in a golden age of young female writers who, when they wish to be, are powerfully, cleansingly, and sometimes bawdily funny. This is a post-Lorrie (Moore) and Lydia (Davis) generation . . . Irony and satire are only two of the tools in these writers' kits, but they are crucial in their consistent drawing of blood. [Schiff's] dark wit gives her stories genuine tensile strength . . . She dips into her own braininess as if it were a bottomless trust fund . . . Schiff has an almost Nabokovian boldness and crispness of phrase."
—Dwight Garner, The New York Times
Other Rebecca Schiff Titles