Sleeping Children (Les enfants endormis)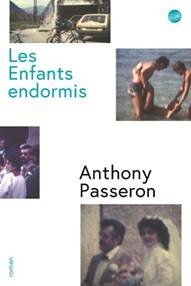 WINNER of the Prix Première Plume
SHORTLISTED for the Prix Fnac
SHORTLISTED for the Prix Medicis Essai
LONGLISTED for the Prix Decembre, the Prix Weber & the Prix Litteraire des Inrockuptibles

Forty years after the death of his uncle Désiré, Anthony Passeron decided to investigate his family's past. Evoking the social climbing of his grandparents who became the local butchers during the period of great economic growth in France between 1945 and 1975, and the gulf that opened between them and their children's generation, Anthony Passeron weaves two stories: that of the appearance of Aids in the early 1980s in a family living in the countryside behind Nice, in South Eastern France and that of the fight against the illness that was undertaken in French hospital, focusing on the experts in retrovirology, Luc Montagnier, Françoise Barré-Sinoussi and their colleagues, who discovered evidence of a retrovirus that was eventually named Human Immunodeficiency Virus.

LES ENFANTS ENDORMIS exposes the widespread use of hard drugs in the South of France in the 1980s (Désiré contracted HIV by sharing needles, 'sleeping children' is how locals describe young people found passed out after injecting heroin). It reveals the as yet relatively unknown tension between the French team of doctors who first discovered the HIV virus and the American teams who were initially convinced that the French were mistaken, and the way they eventually allied forces. The research of the team of French scientists formed the basis for the development of HIV testing and antiretroviral therapy, they were eventually awarded the 2008 Nobel Prize in Medicine 'for their discovery of human immunodeficiency virus'.

Reminiscent of Annie Ernaux and Didier Eribon, Anthony Passeron mixes sociological investigation and intimate, personal history. In LES ENFANTS ENDORMIS he evokes the loneliness of the families affected at a time when no one understood the nature of the virus, denial was overwhelming and patients were treated like pariahs.
"WE LOVE: the sober style, the sharpness of the sociological analysis, the melancholic elegance shown by the author in mixing the intimate and the collective, the family secret and the medical investigation in a story with two voices both impeccably documented and deeply moving." - Madame Figaro
"Missing words are the very substance of this first novel. The author tries to rewind the thread of a life interrupted by an illness kept hidden by the omerta of a family anxious to silence both opprobrium and grief. With great subtlety, Anthony Passeron weaves the story of a disease that is generating death and discrimination and the personal tragedy of a family inoculated by misfortune." - Livres Hebdo
"A very successful and moving first novel by an author in full command of his material" - Le Monde
"Anthony Passeron signs a great novel on forgetting, carried by a precise and sober language." - Magazine Lire
Publisher:
Editions Globe
Territories:
Denmark: Politiken; Finland: Gummerus; Germany: Piper; Greece: Patakis; Italy: Guanda; Netherlands: Podium; Norway: Bonniers Norsk; Poland: Czarne; Russia: Eksmo; Spain: Libros del Asteroide; + Catalan rights to l'Altra; Sweden: Bonniers; UK: Picador; USA: FSG
Other Anthony Passeron Titles