Selected Poems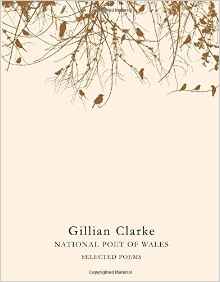 Selected Poems gathers together the best of Gillian Clarke's poetry in a single volume.
National Poet of Wales, winner of the Queen's Gold Medal for Poetry and the Wilfred Owen Association Poetry award, Clarke is one of the best-known names in UK poetry today, as well as one of the most popular poets on the school curriculum.
Over the past four decades her work has examined nature, womanhood, art, music, Welsh history – and always with the lyric and imagistic precision by which her poetry is instantly recognisable. But perhaps her greatest inspiration is the Welsh landscape and all the human stories that it hosts: as UK Poet Laureate Carol Ann Duffy has said, 'Gillian Clarke's outer and inner landscapes are the sources from which her poetry draws its strengths'.
Selected Poems shows the great compass and interdependence of those two domains, and presents the finest work from one of the most important figures in poetry today.