The Secret Life: Three True Stories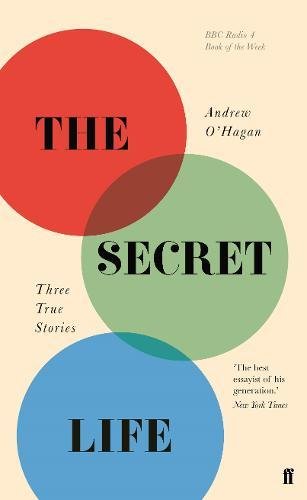 The Secret Life is a book about identity, secrecy, surveillance and the relationship between the individual, the state and technology at a time when information and data has become the de facto currency of Late Capitalism. It is structured in three long essays, versions of which have appeared in the London Review of Books.
Through Julian Assange, Satashi Nakamoto - the much mythologised founder of Bitcoin - and Ronald Pinn, an identity constructed by O'Hagan himself, what emerges in The Secret Life is a uniquely intelligent book about the criminal mind and collective responsibility in the twenty-first century.
Praise for The Secret Life:
'For prose, try Andrew O'Hagan's The Secret Life on the wilder shores and darker characters of the internet. It's funny, neatly written and deeply thought-provoking.' New Statesman
'O'Hagan is an immensely engaging writer: wry and witty, and insightful ... despite their technological background, these are ultimately human stories and O'Hagan tells them superbly.'  Sunday Times
'Altogether, The Secret Life is nothing less than an affirmation that using words well still matters, even now.' Evening Standard
'O'Hagan [is] a vivid and meticulous writer ... at the core of this excellent collection we glimpse the unbridgeable difference between the real and the invented.' Observer
'It is a tribute to O'Hagan's quiet and effective betrayal of Assange that the reader's ambivalence towards the Wikileaker does not prevent the reader's gradual antipathy.' David Aaronovitch, The Times