Okay Days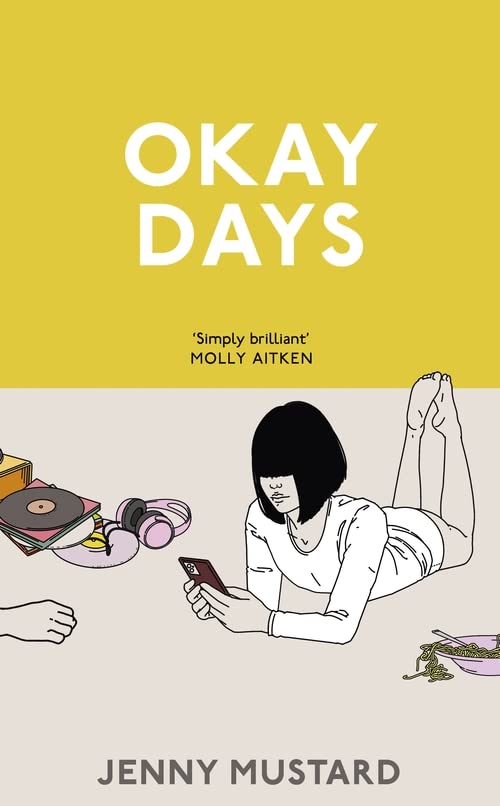 Sam is 28, Swedish, carefree and chaotic. Doing a work placement in London over the course of three sticky summer months, she falls hard for Lucas, a man she first met as a teenager. Lucas, 27, sensitive and calm, is trying to get a start on adult life while struggling to hold the pieces of his life together. Sam is a gorgeous distraction. But you can only avoid reality for so long, and both Sam and Lucas know their relationship can't last. Nobody can be this happy forever, surely?

Okay Days tells the story of the rise and fall of Sam and Lucas's affection for each other, looks unflinchingly at male body dysmorphia and women's reproductive rights, and the pitfalls of modern love. When is okay good enough? And what are we willing to lose in the search for a life that is much better than just okay?
'Fresh and sharply observant . . . One of the most intriguing books I've read in some time' Elaine Feeney
'A beautiful, bruising novel about love, sex and finding your place in the world. Okay Days is tender and humorous and ultimately uplifting. Sam and Lucas are unforgettable. Simply brilliant' Molly Aitken
'Reminiscent of Sally Rooney . . . a complex and joyous ode to being in love, messing up and finding your way' Stylist
Publisher:
Hodder and Stoughton Ltd
Territories:
Germany: Eichborn Verlag; Hungary: General Press; Romania: TREI; Serbia: Vulkan Izdavastro.
Other Jenny Mustard Titles