NOTHING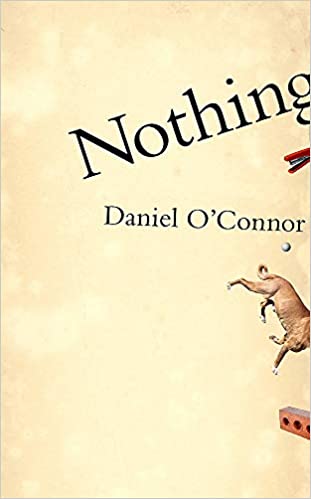 It come out of nowhere - said the woman who found Michael, knocked into a coma by a rogue golf ball.

He can remember nothing of the life he wakes up to. Not the job in insurance in an office by the motorway. Not the commuter-belt home in the kind of place the government wants you to live. Not the kids, who seem to steal bits of his face and wear them better. Not the wife, who lies silent in bed beside him.

And there is something he can tell no one: that he can imagine things out of existence. That he only has to imagine a brick and it vanishes, that he only has to picture the catastrophes threatening his children and they are safe - nothing will happen to them.

As Michael's hold on reality loosens, his sense of self and the world around him starts to fray at the edges - teetering on the brink of nothingness.

Nothing by Daniel O'Connor is a dark, unnerving domestic drama and an exuberant, often extremely funny depiction of the absurdity of contemporary suburban life. It is a novel about uncertainty, anxiety and parental paranoia, but it is also an irreverent, mischievous book, propelled by the daring inventiveness of its language.
Other Daniel O'Connor Titles