Metaphysical Animals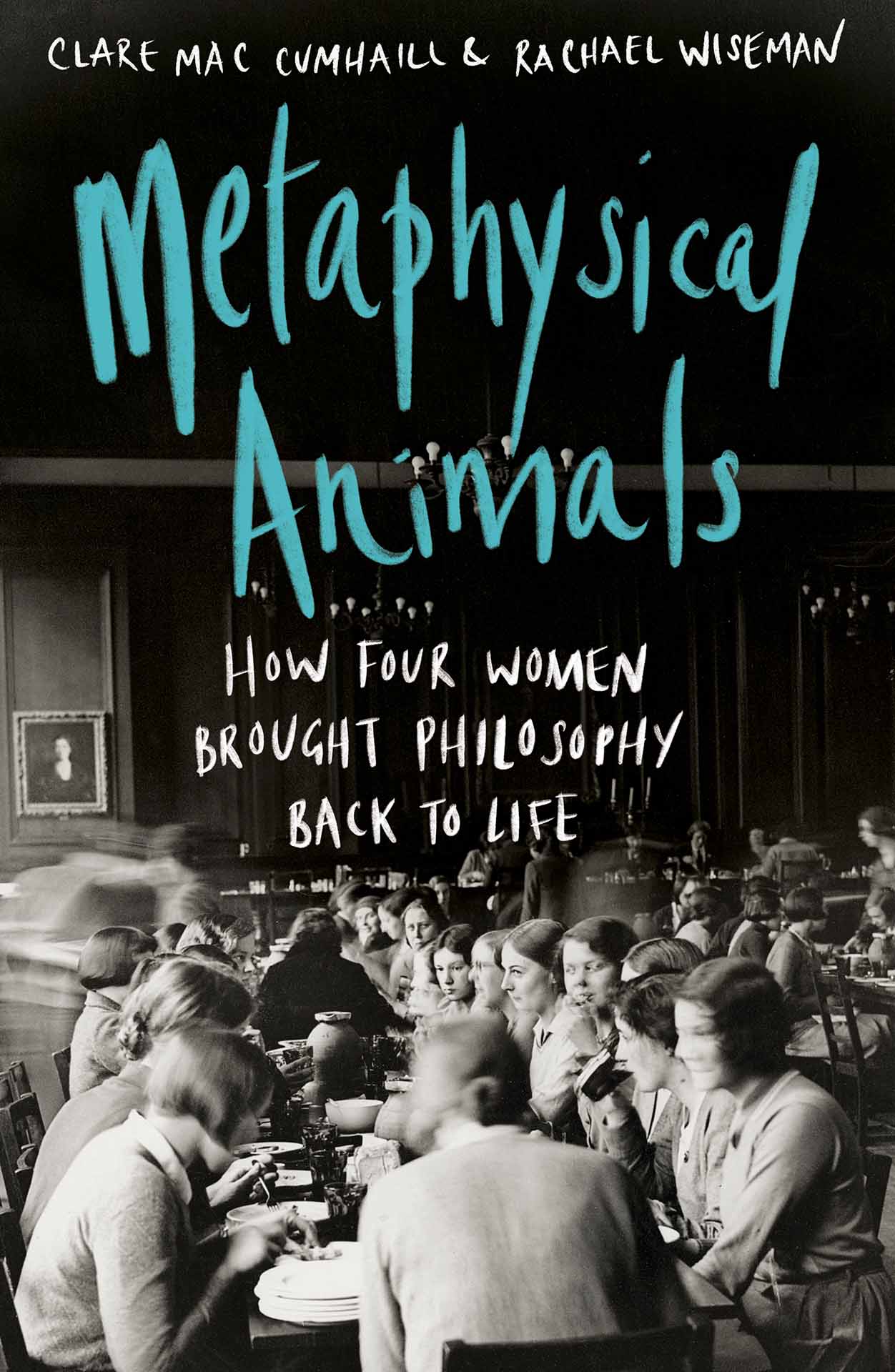 'In philosophy, one must start from scratch - & it takes a very long time to reach scratch'

Iris Murdoch, Mary Midgley, Philippa Foot and Elizabeth Anscombe were philosophy students at Oxford during the Second World War when most male undergraduates (and many tutors) were conscripted. Taught by refugee scholars, women and conscientious objectors, the four friends developed a philosophy that could respond to the war's darkest revelations.

When images of the concentration camps emerged, Foot wrote: 'We had thought something like this could not happen.' And when the atom bomb fell on Hiroshima, Anscombe saw a terrifying new possibility: by signing his name at the foot of an order, US President Harry Truman had been able to act on so vast a scale as to end the war by killing hundreds of thousands. How, they asked, do we find our way through the darkness of what we have created? Not even the great thinkers of the past or the logical innovators and Existentialists of the early twentieth century could make sense of this new human reality. So, in search of an answer, the four friends set out to bring philosophy back to life.

What is freedom? What is real? What is human goodness? As creatures who use language - as human animals - it is in our nature to ask these questions. We are metaphysical animals. And the answers we give shape what we will become.

Written with expertise and flair, Metaphysical Animals is a vivid blend of philosophy and recovered history - bringing back the women who shared ideas, as well as sofas, shoes and even lovers. Clare Mac Cumhaill and Rachael Wiseman show how from the disorder and despair of the war, four brilliant friends brought philosophy back to life and created a way of ethical thinking that is there for us today.
Praise for METAPHYSICAL ANIMALS:


'Wiseman and Mac Cumhaill have written a wonderful, important and also a necessary book, which at last sets the record straight and is incidentally brimful of fascinating detail, and which honours and celebrates this remarkable quartet of women thinkers.' Peter Conradi 
'This terrific study, written with both academic expertise and panache' The Bookseller
'Lively ... This fascinating work of historico-logico-feminism shows... how women fought their way on to the world stage of philosophy and turned its spotlight away from an analytical desert on to what was really important - moral clarity, wisdom and truth' Sunday Times
'Joyful … [A] splendidly entertaining book, fizzing with character and incident...' Spectator
'Irresistible... Highly evocative... Bring[s] to life an important episode in intellectual history, and [has] made me again grateful that I was for a time a contemporary of these unforgettable women' London Review of Books
'To read this story is to be reminded...that the life of the mind can be as intense and eventful as friendship itself' Guardian
'[S]omething beautiful happens: as the four live their lives, though still uncertain of the future, they begin to develop their philosophical ideas together. The philosophy comes into focus more — until finally at the end it has blossomed, and the fruit of each woman's mature thinking becomes clear. Light has dawned gradually over the whole.
'This is a masterful argument, made not only by the book's content, but by its form. Philosophy and life are united, the book seems to be saying: not only by default, but as upbringing; as education. A philosophical life is a life lived with others — however cozy those relationships might be.' Tom Whyman, Gawker
This edifying debut by philosophy professors Cumhaill and Wiseman tells the stories of four female philosophy pioneers: Mary Midgley, Elizabeth Anscombe, Philippa Foot, and Iris Murdoch… the research is thorough and provides a cogent counternarrative to traditional male-centric histories of mid–20th-century philosophy. These four philosophers might not appear on standard syllabi, but this detailed chronicle makes a persuasive case that they should. Publishers Weekly
'This work is something remarkable; a book by two women philosophers on four women philosophers. Metaphysical Animals is terrific'. Catholic Herald
'Lively and elightening… As an account of four young women who sought to 'bring philosophy back to life' Metaphysical Animals is a portrait in intellectual courage,' The Financial Times
"Mac Cumhaill and Wiseman paint a vivid picture of the times, and of the formative experiences of the four women who would go on to become some of the most influential philosophers of the 20th century."
"As with any good history, there is something eerily prescient in Mac Cumhaill and Wiseman's account of a university educated cultural elite for whom moral discourse had declined to the point of linguistic one-upmanship—and the subsequent need to reconnect with a more robust notion of virtue, human flourishing, and what makes for a good life."
"The four philosophers at the heart of Metaphysical Animals may have been a product of their time, but it remains a story of peculiar relevance today." Paul Dicken, The American Conservative
'Explore philosophy through the eyes of four female students at Oxford—Iris Murdoch, Mary Midgley, Philippa Foot, and Elizabeth Anscombe—during the height of fighting in World War II with Clare Mac Cumhaill and Rachael Wiseman's spectacularly clever Metaphysical Animals: How Four Women Brought Philosophy Back To Life. When the draft takes effect in Britain, these young women come together to ponder life's biggest questions in their ever-changing world ravaged by the pains of war. Cozy and yet cosmic, Metaphysical Animals is a great choice for amateur philosophers and appreciators of well-written, history-making accounts alike.' Alison Foreman
'There's been a surge of interest lately in the works of British writer Iris Murdoch. Readers wanting to know more about her early years will devour this lively portrait of Murdoch and her Oxford classmates Philippa Foot, Elizabeth Anscombe, and Mary Midgley, who together created a new way of thinking ethically about life in the shadow of World War II. Dishy and intimate, you'll feel as if you've been invited to afternoon tea with the smartest set on campus.' Chicago Review of Books
Publisher:
Chatto & Windus
Territories:
Other Clare Mac Cumhaill and Rachael Wiseman Titles