Magma (Kvika)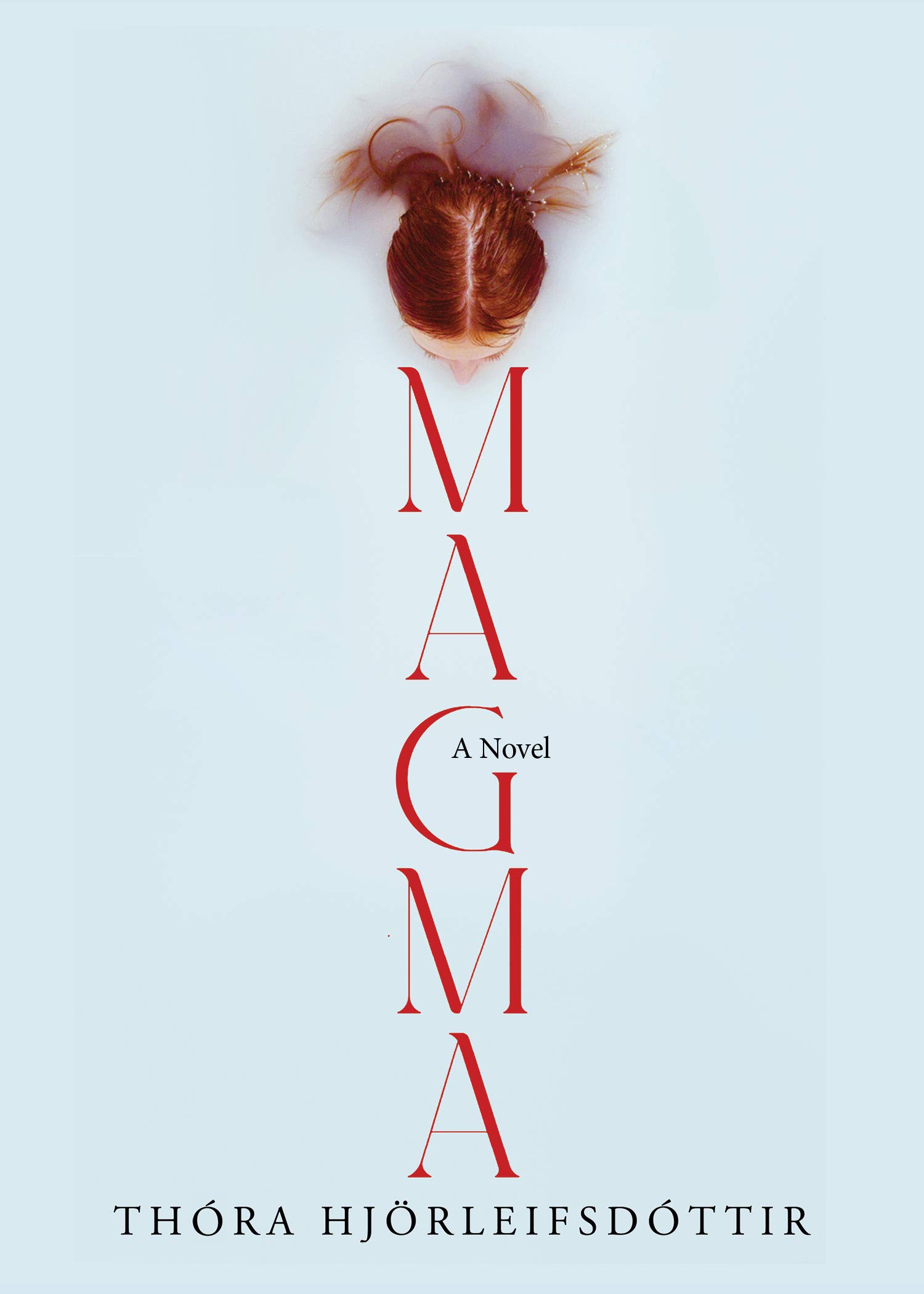 Translated into English by Meg Matich
20-year old Lilja is in love. As a young university student, she is quickly smitten with the intelligent, beautiful young man from school who quotes Derrida and reads Latin and cooks balanced vegetarian meals. Before she even realizes, she's moved in with him, living in his cramped apartment, surrounded by sour towels and flat Diet Cokes. As the newfound intimacy of sharing a shower and a bed fuels her desire to please her partner, his acts of nearly imperceptible abuse continue to mount undetected. Lilja desperately tries to be the perfect lover, attempting to meet his every need. But in order to do so, she gradually lets go of her boundaries and starts to lose her sense of self.
With astounding clarity and restraint, Hjörleifsdottir sheds light on the commonplace undercurrents of violence that so often go undetected in romantic relationships. She deftly illustrates the failings of psychiatric systems in recognizing symptoms of cruelty, and in powerful, poetic prose depicts the unspooling of a tender-hearted woman desperate to love well.
"Unsettling… an achingly plausible mix of verve and bluntness… Throughout, Hjorleifsdottir's fresh prose disturbingly evokes the young woman's unmoored state. The burnished micro-chapters form a narrative necklace of gems." --PUBLISHERS WEEKLY
"In impressionistic, mesmerizing chapters, Hjörleifsdóttir dives deep into the fire-rivers of lust, just how much humiliation we're willing to tolerate in the name of love." --HAMILTON CAIN, OPRAH DAILY
"Magma lucidly captures the magical thinking of a coercive relationship … [B]rilliantly uneasy . . . Magma is profane, funny, and uncomfortably honest about what happens when we substitute someone's image of us for self-knowledge." --VULTURE
"A novel that speaks directly to its present age. … An incredibly compelling book." --JORUNN SIGURDARDOTTIR, ICELAND NATIONAL RADIO
"A compulsive, propulsive debut about a young woman's exploration of love and sex. In spare, harrowing prose, Thora Hjorleifsdottir's narrator pulls us into the tale of her near undoing and her struggle to find her own value. It is the masterful writer who can shock us and make it ring so true." --Lily King – the American author of EUPHORIA and FATHER OF THE RAIN
Publisher:
Territories:
Denmark (Silkefyret), France (Agullo), Galicia (Rinoceronte Editora), Italy (Mondadori), Mongolia ( Ulbar), Poland (Glowbook), Russia (Yauza), Spain (Galaxia Gutenberg), Sweden (Modernista), UK (Picador), US (Grove/Black Cat), Ukraine (Laboratory LLC).
Other Thora Hjörleifsdóttir Titles