Lucid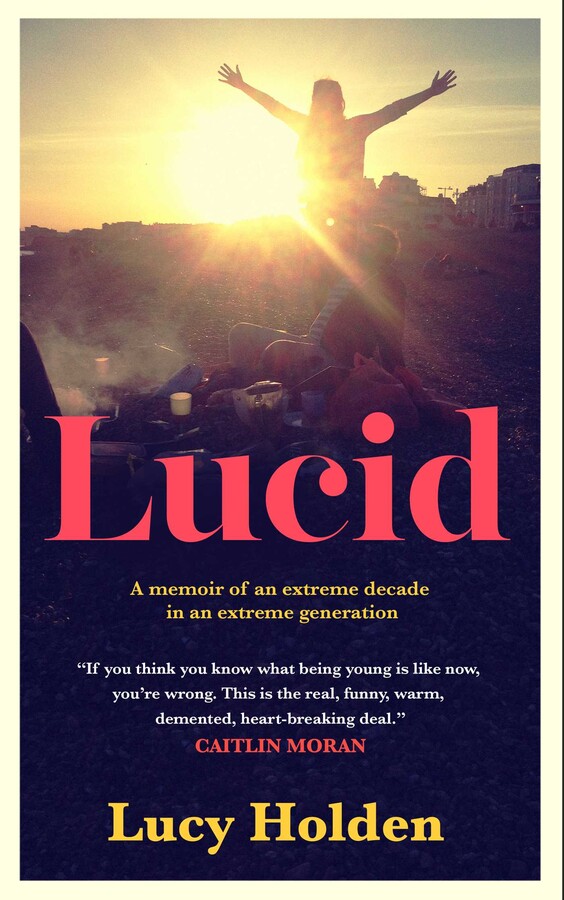 'In Bath I lay in a field with headphones on, drunk, and staring at an empty blue sky that reflected nothing of the chaos in the world. Below the fields flashed the seaweed-green of a London train and I imagined my former life at the end of it but felt more like it had been tied to the tracks and careered over at 100 mph.'
 
After a wild decade of hedonistic city life that veered violently into trauma, Lucy Holden was thrown back down the ladder to her parents' house in a pandemic which paused the parties and forced her to ask herself how she'd become who she'd become? Grown-up, broken-down, completely lost, then locked-in – Lucy realises she can't make it up as she goes along forever and instead has to confront the darkness she's been running from her entire adult life. 
 
In this raw, hilarious, sometimes filthy, often emotional memoir about a young woman asking herself how long she has until her act cracks completely, the mental health of a fast-paced world that never sits still is called into question. With charm and wit, Lucid: a memoir of an extreme decade in an extreme generation addresses what it means to be young in today's society – and where we can go from here.  
Publisher:
Simon & Schuster
Territories: