Jill The Reckless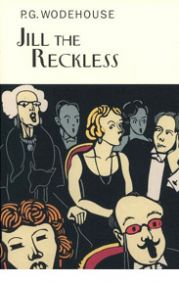 http://www.online.bg/kultura/my_html/2222/cp-kolibri.htm

When Jill Mariner is arrested for fighting over a parrot, and loses her money to a cheque-bouncing major, her pompous fiance abandons her, so naturally she goes to stay with her rich American uncle on Long Island. He is delighted - until he finds out she is penniless. Heading for New York, she ends up on Broadway where she finally finds the man of her dreams - an English playwright...
P.G. Wodehouse is recognised as the greatest English comic writer of the twentieth century. His characters and settings have entered our language and our mythology. Launched on the twenty-fifth anniversary of his death, the Everyman Wodehouse will eventually contain all the novels and stories, edited and reset. Each Everyman volume will be the finest edition of the master ever published.
Publisher:
Colibri Publishing House
Territories:
Bulgarian: Colibri Publishing House