Feminine Sexuality: Jacques Lacan and the Ecole Freudienne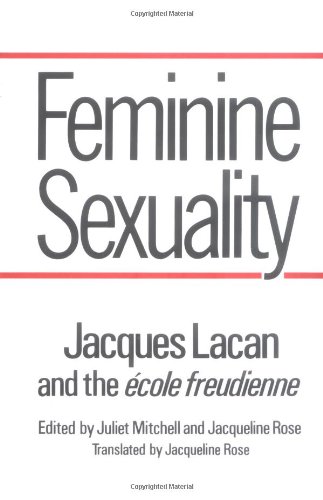 Jacques Lacan is arguably the most controversial psychoanalyst of our time.
Psychoanalysis is certainly one of the most contested areas of debate within feminism. This book presents articles on feminine sexuality by Lacan and members of the école freudienne, the school of psychoanalysis that Lacan directed in Paris from 1964 to 1980.
The question of feminine sexuality has divided the psychoanalytic movement since the 1920s. Despite their opposition to each other, contemporary psychoanalysis and feminism both reject Freud's phallocentrism. This book forcefully reasserts the importance of the castration complex in Freud's work and of the phallus in the work of Lacan, offering them not as a reflection of a theory based on male supremacy and privilege but as the terms through which any such privilege is exposed as a fraud. Lacan's rereading of Freud is seen here to reveal, in a way that no other account has been able to do, the arbitrary and fictional nature of both male and female sexual identity and, specifically, the fantasy behind the category "woman" as the dominant fetish of our culture. These texts reveal that women constantly exceed the barriers of the definition to which they are confined.
Territories:
English: Macmillan Education