India's War: The Making of Modern South Asia, 1939-1945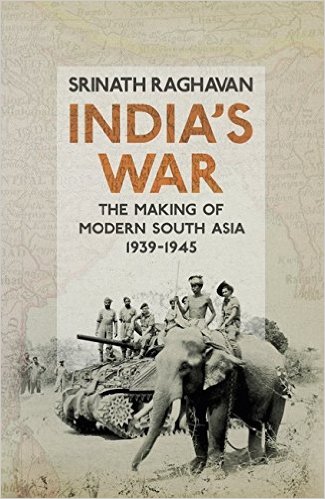 Between 1939 and 1945 India changed to an extraordinary extent. Millions of Indians suddenly found themselves as soldiers, fighting in Europe and North Africa but also - something simply never imagined - against a Japanese army threatening to invade eastern India. Many more were pulled into the vortex of wartime mobilization.
Srinath Raghavan's compelling and original book gives both a surprising new account of the fighting and of life on the home front. For Indian nationalists the war has tended to be seen as a distraction from the quest for national independence - but Raghavan shows that in fact the war lay at the very heart of how and why colonial rule ended in South Asia.
By seeing the Second World War through Indian eyes, Raghavan transforms our understanding of the conflict - with famous battles such as those in North Africa and Iraq reinterpreted, as well as fascinating and little known campaigns such as the destruction of Italian northeast Africa. Time and again, it was Indian troops that made Britain into a global power and, as the war came to an end, it was the Indian army that fought the final battles which marked the end both of the Japanese empire, and of the British.
Territories:
BC&Europe: Allen Lane US&Canada: Basic Books India: Penguin Books India