Hunters & Collectors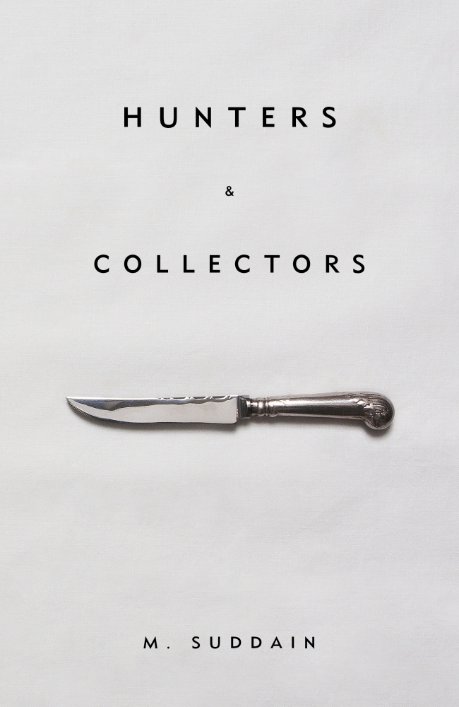 John Tamberlain is The Tomahawk, the universe's most feared food critic – though he himself prefers the term 'forensic gastronomer'. He's on a quest, in search of the much-storied Hotel Grand Skies, a secretive and exclusive haven where the rich and famous retreat to bask in perfect seclusion. A place where the waiters know their fish knife from their butter knife, their carotid from their subclavian artery, and are trained to enforce the house rules with brutal efficiency.
'On the one hand, it's a galaxy-spanning space opera with intrigue, adventure and fascinating tech extrapolations. On the other, it's a hilarious, almost Nabokovian account of a food critic's gastronomic misadventures as he conducts a tour of restaurants on dozens of far-flung planets. Suddain manages the almost impossible task of balancing cosmic scope with slapstick, intricate wordplay and dialogue at times worthy of PG Wodehouse… Hunters & Collectors is a misanthropic joy ride by a ridiculously talented writer and one of the most unusual novels of the year.' The Guardian, Jeff VanderMeer
'On evidence of Hunters & Collectors let me make a prediction: M. Suddain…is destined for greatness.. Hunters & Collectors really does bear comparison with the best of Kurt Vonnegut,, with J G Ballard and Alasdair's Lanark and with Douglas Adams. What makes this book a work of wider appeal is Suddain's careful combination of narrative and linguistic inventiveness with old-fashioned plot twists, complex characterisation and rather restless, high-pressure sentence construction. Every page and every chapter contains something weird and surprising.' Ian Sansom Times Literary Supplement
Blurring the lines between detective story, horror and sci-fi, Hunters & Collectors is a mesmeric trip into the singular imagination of M. Suddain – a freewheeling talent whose poise, invention and sensational sentences have already earned him comparisons to Vonnegut, Pynchon and Douglas Adams.
Other Matthew Suddain Titles