Home to Roost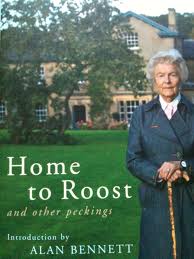 'My father would not have wasted time reading - a trait I have inherited from him.' The unmistakeable voice of Deborah Devonshire, the youngest of the Mitford sisters, rings out of this second volume of her occasional writings.
As broad and eclectic as her long and eventful life, the pieces range from a ringside view of John F. Kennedy's inauguration and funeral, a valedictory for her local post office, the 1938 London season, Christmas at Chatsworth and the hazards of shopping for clothes when your eyesight is failing.
Affectionate, shrewd and uproariously funny, her no-nonsense, bang-on-the-nail observations are as good as any antidepressant.