Duncan Sprott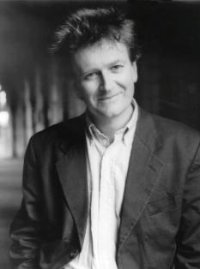 ©
Duncan Sprott was born in 1952 in Ongar, Essex, England. He read theology at St Andrews University, Scotland - where he won the G.W. Anderson Prize for Hebrew - then studied life-drawing at Heatherley's Art School, London. He taught English, Greek and Drama for 13 years and has been writing full-time since 1990.
He is the author of 1784 (George Allen & Unwin, 1984), The Clopton Hercules (Faber, 1991), Our Lady of the Potatoes (Faber, 1995), The House of the Eagle - The Ptolemies Book One (Faber, 2004), Daughter of the Crocodile - The Ptolemies Book Two (Faber, 2006) and Sprottichronicon (Duncan Sprott, 2000). Some of these have appeared in French, German, Spanish, Portuguese, Czech and Greek translations.
Work in progress: The Ptolemies Quartet, a reconstruction of the story of the Greek pharaohs of Egypt from Alexander the Great to the fall of Kleopatra (323-30 BC).
Duncan Sprott was awarded an Arts Council Literature Bursary in 1995; his journalism has appeared in the Sunday Times, Guardian, Telegraph Magazine, Sunday Telegraph, and Agenda. He currently lives in Ireland.