Sir Ludovic Kennedy, Estate of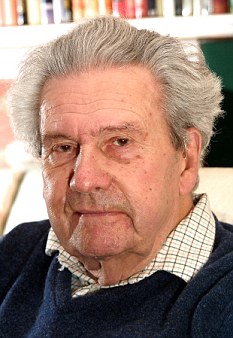 Sir Ludovic Kennedy (1919 – 2009) was a British journalist, broadcaster, humanist and author best known for re-examining cases such as the Lindbergh kidnapping and the murder convictions of Timothy Evans and Derek Bentley, and for his role in the abolition of the death penalty in the United Kingdom.
Kennedy's book Pursuit: The Chase and Sinking of the "Bismarck" detailed the career of the Bismarck, her sinking of British battle cruiser Hood, and her destruction by the Royal Navy. He also wrote several books that questioned convictions in a number of notable cases in British criminal history, including  Ten Rillington Place, The Airman and the Carpenter, and 36 Murders and 2 Immoral Earnings.