Lauren James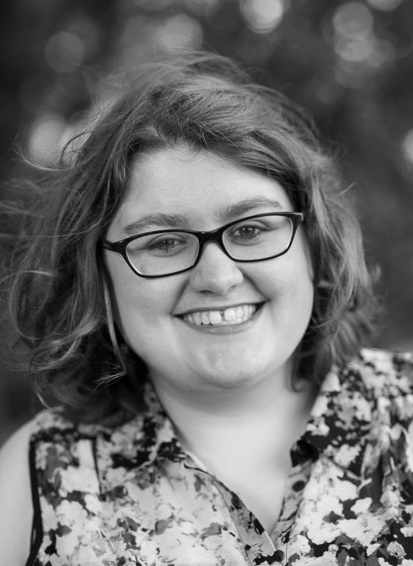 Lauren James was born in 1992 and is the British Young Adult author of The Loneliest Girl in the Universe, The Quiet at the End of the World and The Next Together series. She graduated in 2014 from the University of Nottingham, UK, where she studied Chemistry and Physics.
She started writing during secondary school English classes, because she couldn't stop thinking about a couple who kept falling in love throughout history. She sold the rights to the novel when she was 21, whilst she was still at university.
Her books have sold over fifty thousand copies in the UK alone, and been translated into five languages worldwide. The Bookseller called her 'funny, romantic and compulsively readable' and Kirkus said 'An ambitious, promising premise . . . James is one to watch'. She has been longlisted for the Branford Boase Award, a prize given to recognise an outstanding novel by a first time writer.
Her other novels include The Last Beginning, the epic conclusion to The Next Together which was named one of the best LGBT-inclusive works for kids and young adults by the Independent, who called it 'ideal for teenagers. The Last Beginning is on the ball'. Two short stories set in the world of The Next Together series, Another Together and Another Beginning, are also available.
The Loneliest Girl in the Universe was inspired by a Physics calculation she was assigned at university. Lauren is a passionate advocate of STEM further education, and all of her books feature scientists in prominent roles. The Quiet at the End of the World considers the legacy and evolution of the human race into the far future. Lauren's new novel, The Reckless Afterlife of Harriet Stoker, will be published by Walker in September 2020.
She lives in the West Midlands and is an Arts Council grant recipient. She has written articles for the Guardian, Buzzfeed and The Toast, and wrote an article for the Children's Writers and Artist's Yearbook 2019. She works with Writing West Midlands, providing creative writing courses to children through the Spark Young Writers programme.
Twitter: @Lauren_E_James
Instagram: @laurenelizjames
YouTube: Lauren James
Website: laurenejames.co.uk
Books in order of publication:
The Next Together (2015)
The Last Beginning (2016)
The Loneliest Girl in the Universe (2017)
The Quiet at the End of the World (2019)
The Starlight Watchmaker (2019)
The Reckless Afterlife of Harriet Stoker (2020)
The Deep-Sea Duke (2021)
Green Rising (2021)