Juliet Gardiner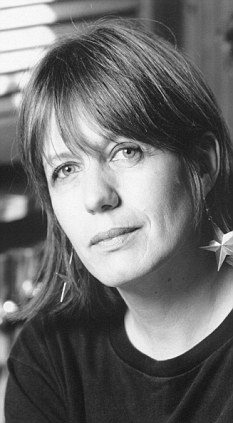 ©
Juliet Gardiner was born in 1943. She is a historian and was also a Research Fellow at the Institute of Historical Research, Editor at History Today and Publisher at Weidenfeld & Nicolson. Her books include the Penguin Dictionary of British History (2000); Wartime: Britain 1939-1945 (2004); The Children's War (Portrait in association with the Imperial War Museum, 2006). She was also once the historical consultant and on-screen member of the 'war cabinet' in The 1940s House (2000) and The Edwardian Country House (2002) for Channel 4 and wrote the accompanying books of the same names. In 2006, she acted as historical advisor for the movie adaptation of Ian McEwen's Atonement. Juliet Gardiner has broadcast both on radio and television and has written and reviewed for various publications including The Times, Guardian, Financial Times, Daily Telegraph Magazine, Evening Standard, The Daily Mail, History Today and BBC History magazine.
Her memoir, Joining the Dots: A Woman in her Time, was published by HarperCollins in 2017.
She lives in East London.
Twitter: @Mirmande
Books in order of publication:
What is History Today…? (1988).
The History Debate (1990).
The People's War (1991).
Over Here: The GIs in Wartime (1992).
Overpaid, Oversexed, and Over Here: The American GI in World War II Britain (1992).
Picture Post Women (1993).
D-Day: Those Who Were There (1994).
Oscar Wilde: A Life in Letters, Writing and Wit (1995).
Queen Victoria (1997).
Who's Who in British History (1998).
From the Bomb to the Beatles: The Changing Face of Post-War, 1945-1965 (1999).
The 1940s House (2000).
The Edwardian Country House (2002).
Manor House: Life in an Edwardian Country House (2003).
Wartime: Britain, 1939-1945 (2004).
The Children's War: The Second World War Through the Eyes of the Children of Britain (2005).
War on the Home Front: Experience Life in Britain During the Second World War (2007).
The Thirties: An Intimate History (2010).
The Blitz: The British Under Attack (2010).
Memories of Britain Past: The Illustrated Story of How We Lived, Worked and Played (2011).
Joining the Dots: A Woman in Her Time (2017).