Paul Foot, Estate of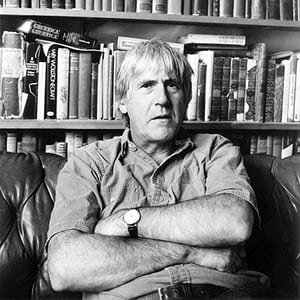 ©
Paul Foot was a British investigative journalist, political campaigner, author, and long-time member of the Socialist Workers Party (SWP). He was born in Haifa, Palestine, during the British mandate, but spent his youth at his uncle's house in Devon, in Italy with his grandmother and with his parents (who lived abroad) in Cyprus and Jamaica.
He attended Oxford and wrote for The Daily Telegraph, The Sun, Socialist Worker, and won many journalism awards.
The Guardian described his last book, The Vote: How It Was Won and How It Was Undermined as "passionate, energetic and invincibly cheerful: the qualities of his final book are also a monument to the man himself."
Paul died in 2004 at the age of 66.