A Spy Named Orphan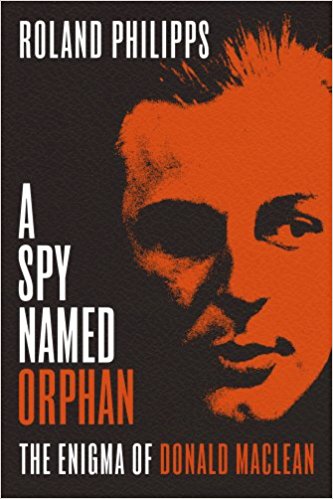 Donald Maclean was a star diplomat, an establishment insider and a keeper of some of the West's greatest secrets.
He was also a Russian spy, driven by passionately held beliefs, whose betrayal and defection to Moscow reverberated for decades.
Christened 'Orphan' by his Russian recruiter, Maclean was the perfect spy and Britain's most gifted traitor. But as he leaked huge amounts of top-secret intelligence, an international code-breaking operation was rapidly closing in on him. Moments before he was unmasked, Maclean vanished.
Drawing on a wealth of previously classified material, Roland Philipps now tells this story for the first time in full. He unravels Maclean's character and contradictions: a childhood that was simultaneously liberal and austere; a Cambridge education mixing in Communist circles; a polished diplomat with a tendency to wild binges; a marriage complicated by secrets; an accelerated rise through the Foreign Office and, above all, a gift for deception.
Taking us back to the golden age of espionage, A Spy Named Orphan reveals the impact of one of the most dangerous and enigmatic Soviet agents of the twentieth century, whose actions heightened the tensions of the Cold War.
Other Roland Philipps Titles