Karen Solie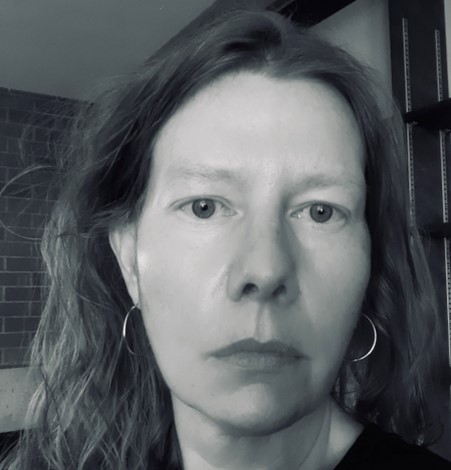 ©
Karen Solie was born in Moose Jaw, Saskatchewan, Canada, and grew up on the family farm in the southwest of the province. Her fifth collection of poems, The Caiplie Caves, was shortlisted for the 2019 T.S. Eliot Prize and Derek Walcott Prize. The Road In Is Not the Same Road Out (2015) was shortlisted for the Trillium Book Award. Pigeon (2009) won the Griffin Poetry Prize, Trillium Poetry Prize, and Pat Lowther Award. Modern and Normal (2005) was shortlisted for the Trillium Poetry Prize. Short Haul Engine (2001) was shortlisted for the Griffin Poetry Prize and won the Dorothy Livesay Poetry Prize. A volume of selected poems, The Living Option (Bloodaxe, 2013) was a Poetry Book Society Recommendation. Her new collection of poetry will be published in 2025.
Karen has received the Latner Poetry Prize for a poet in mid-career, and a Canada Council for the Arts Martyn Lynch-Staunton Award for mid-career artists. In 2023 she was awarded a Guggenheim Fellowship. She was the inaugural Writer in Residence for York University (Toronto) in 2023, the Holloway Visiting Poet for the University of California at Berkeley in 2022, and the University of Toronto Jack McClelland Writer in Residence at Massey College in 2021.
Karen is published in the U.K. by Picador, in Canada by House of Anansi Press, and in the U.S. by Farrar, Straus, and Giroux. She is a half-time lecturer in Creative Writing at the University of St Andrews and lives the rest of the year in Canada.