Sean O'Faolain, Estate of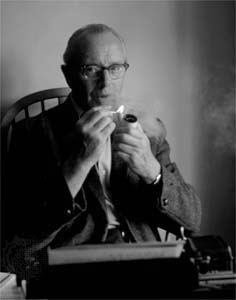 ©
Sean O'Faolain (1900-1991) fought with the Republican side in the Irish Civil War, and taught in the U.S. in the 1930s. He edited the literary journal The Bell from 1940 to 1946.
As well as novels and the short stories for which he is most famous, he wrote biography criticism and travel books.
His main works are his short story collections Midsummer Night Madness (London, Jonathan Cape,1932); A Purse of Coppers (Jonathan Cape, 1937); Teresa and other stories (Jonathan Cape, 1937); The Man Who Invented Sin and other stories (New York, Devin Adair, 1949); The Finest Short Stories of Sean O'Faolain (Boston, Little Brown & Co,1957); The Stories of Sean O'Faolain (Rupert Hart-Davies, 1958); The Heat of the Sun (1966); Foreign Affairs (1976); Selected Stories (London, Constable,1978); and Collected Stories (Constable, 1980, 1982, 1983).
His novels are A Nest of Simple Folk (Jonathan Cape,1934); Bird Alone (Jonathan Cape,1936); Come Back to Erin (Jonathan Cape, 1940); and And Again (1979).
His biographical works include Constance Markievicz (Jonathan Cape,1943); King of the Beggars A Life of Daniel O'Connell (London, Thomas Nelson & Sons, 1938); De Valera (London, Penguin, 1939); The Great O'Neill (Longmans, Green & Company, 1942); and his autobiography, Vive Moi! (1964).
He wrote several critical studies and travel books He was a member of Aosdána, and was elected Saoi, Aosdána's highest accolade, in 1986.