Victoria MacKenzie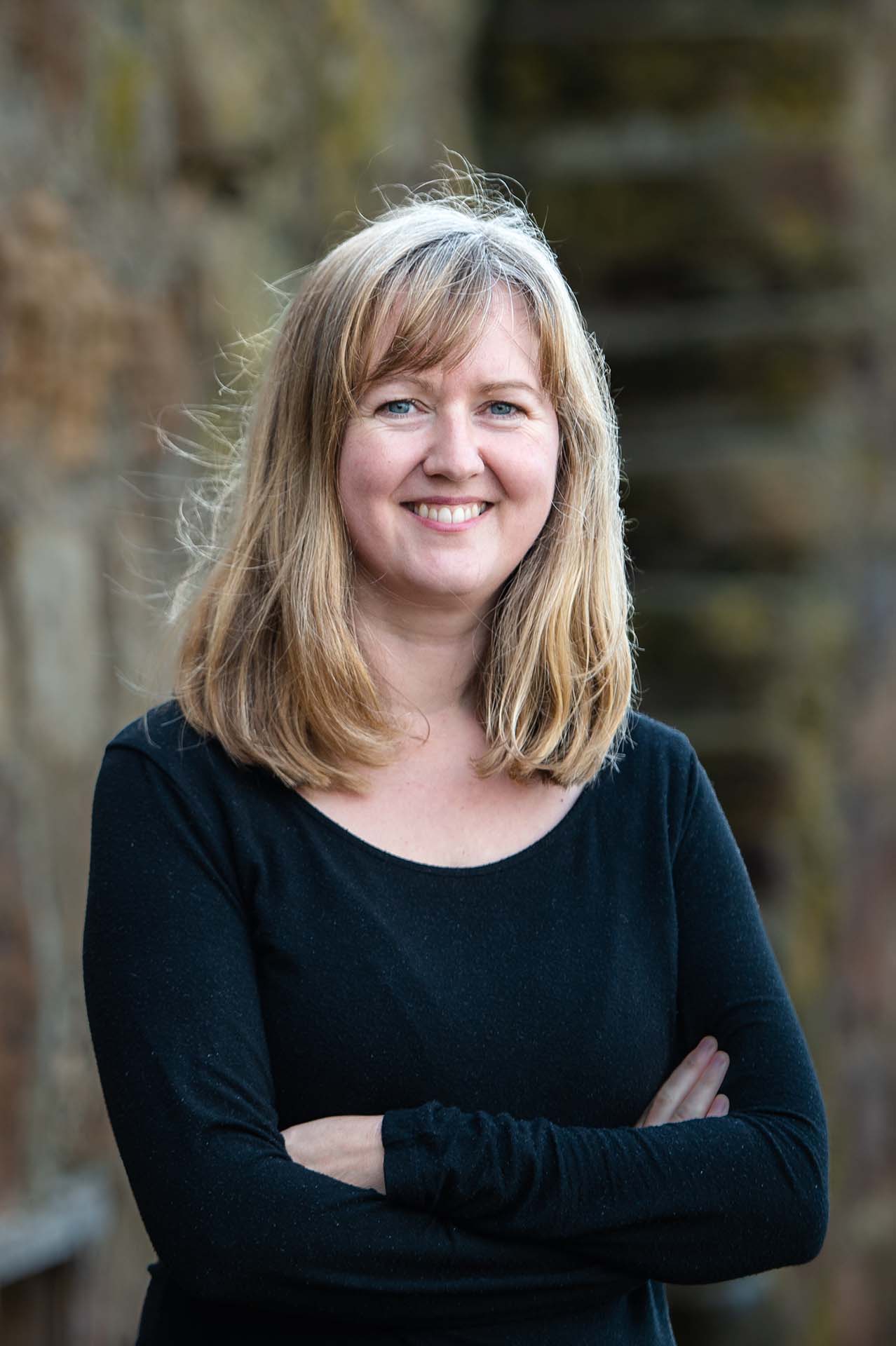 ©
Victoria MacKenzie lives in a Scottish fishing village, surrounded by seabirds and books. She was awarded a Bridge Award for an Emerging Writer from Moniack Mhor in 2015 and a Scottish Book Trust New Writer Award in 2016. In 2017 she was shortlisted for the Lucy Cavendish Fiction Prize.
Victoria has been a Hawthornden Fellow and has held several residencies at Cove Park Artists' Centre, as well as a two-month residency at Saari Manor in Finland. In 2019 she was awarded the Cove Park-Varuna residency and spent a month in the Blue Mountains of Australia. She has an MLitt in Creative Writing and a PhD in English Literature, both from the University of St Andrews, and she works as a freelance creative writing tutor.
Her first novel, For Thy Great Pain Have Mercy On My Little Pain, was published by Bloomsbury in 2023. Set in Norfolk in 1413, it's based on the lives of the medieval mystics Julian of Norwich and Margery Kempe. It explores the effects of grief and trauma, the constraints of medieval women's lives, and the genesis of women's writing.
Praise for: For Thy Great Pain Have Mercy On My Little Pain
'Mackenzie succeeds in packing much into fewer than 150 pages.' THE SUNDAY TIMES
'Electrifying … This slim novel is a pocket epic; you will read it in no time but be thinking about it for ages after ... You feel in every sentence the weight of history pressing down on and confining these women' FRANK COTTRELL-BOYCE, GUARDIAN                        
'It is an extraordinary feat of historical ventriloquism; the women's inner lives, their religiosity, their sense of place in the world is miraculously conjured ... Brilliantly done' THE TIMES, Book of the Month                      
'Transfixing ... A vibrant portrait of female courage' OBSERVER
'This is the best first novel I've read in years. It is short, yet so full and so vivid; it is amazing' RODDY DOYLE
'A beautiful book. I loved it. Margery and Julian are both so alive. The invisible balancing and weighing MacKenzie has done across the whole to bring them dialogue with each other and to bring the reader into emotional and spiritual connectedness with them is just so brilliant. And it's funny. It warmed my heart' MAX PORTER, author of Lanny
'Stunningly original ... Her skill is in creating a story that goes much deeper than its slender spine and spare prose might suggest to not only shine a light on the lives and experiences of two 'ordinary' women, but to draw clear contemporary echoes and parallels – around mental health, grief, motherhood and more – that resonate long after reading' MARIE CLAIRE, The best books of 2023 
'The genius and lasting pleasure of this spare, profound novel lies in the vivid and detailed realisation of medieval urban Norfolk life; in the lucent beauty of MacKenzie's writing and in her superb characterisation of the two women' TABLET
'Moving and unexpected, Mackenzie writes with great clarity and tenderness ... I tore through this' JULIA ARMFIELD, author of Our Wives Under the Sea
'A startling read .... Brings the historical fiction magic of allowing us to inhabit a time, place and perspective so very different from our own' JO BROWNING WROE, author of A Terrible Kindness       
'A novel of rare brightness and clarity, concise and yet capacious: it illuminates the meeting of two extraordinary women like a shaft of sunlight' IMOGEN HERMES GOWAR, author of The Mermaid and Mrs Hancock
'Intimately observed, lyrically written and meticulously researched. I loved this insight into the lives of medieval women' KIRSTY LOGAN, author of Things We Say in the Dark
'Magnificent, bold and compelling ... The writing is sometimes raw, at other times very beautiful - and from a place of deep knowledge and love of the historical period' ROSIE ANDREWS, author of The Leviathan
'A novel that fearlessly investigates the medieval mind ... Honest, insightful, erudite and wise' ANNIE GARTHWAITE, author of Cecily
'Compelling and beautiful. MacKenzie performs a small miracle in imagining the different lives and personalities of these two medieval women. She writes with great understanding – and the sensibility of a poet - about the power that their religious mysticism gives them' ALISON LIGHT, author of A Radical Romance
'A colourful reimagining of the lives of medieval women … A work of powerfully concise and evocative fiction' BUZZMAG
'superlative.. striking, elegant.. a novel like this requires exquisite balance.. this achieves this admirably' The Scotsman