Neil Jordan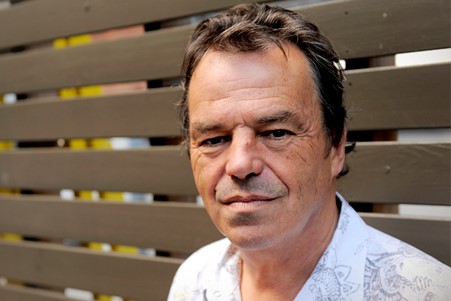 Neil Jordan is an Irish Film Director, Screenwriter and Author. His first book, Night in Tunisia, won Somerset Maugham and Guardian Fiction Prizes in 1979. Other literature awards received include the Rooney Prize, Irish PEN and Kerry Group Irish Fiction Awards. Jordan has published eight novels; The Past (1979), The Dream Of A Beast (1983), Sunrise With Seamonster (1994), Shade (2005), Mistaken (2011), The Drowned Detective (2015), Carnivalesque (2017), and The Ballad of Lord Edward and Citizen Small (2021).
Jordan's films have been honoured with numerous awards worldwide, including an Oscar (The Crying Game), two BAFTAs (The End of the Affair and The Crying Game), two Golden Lions from The Venice Film Festival (Michael Collins) and a Silver Bear (The Butcher Boy) from the Berlin International Film Festival.
In 1996, Jordan was recognised by the French Government for his significant contributions to arts and literature and became an "Officier de l'Ordre des Arts et des Lettres".