Tom Johnson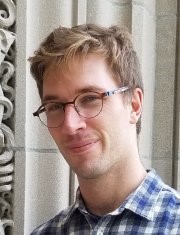 ©
Tom Johnson has taught at the University of York since 2016, specializing in the social and legal history of medieval Europe.
Tom has written many academic articles on social history: on the laws of shipwreck, what Marx can tell us about medieval ghost stories, why people went to soothsayers to solve crimes, and how ideas of news and media developed in the Middle Ages. He writes regularly on medieval topics for the London Review of Books.
His first book, Law in Common: Legal Culture in Late-Medieval England, was published by Oxford in 2020. He is currently working on his second book, The Reckoners, an economic microhistory of a fifteenth-century fishing village.