Charlotte Higgins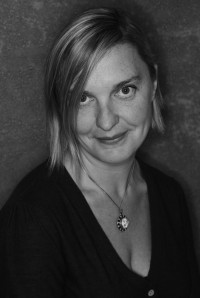 ©
A classicist by education, Charlotte Higgins is the author of three books on aspects of the ancient world. Under Another Sky: Journeys in Roman Britain (Vintage, 2014), was shortlisted for the Samuel Johnson prize for non-fiction, the Thwaites Wainwright prize for nature writing, the Dolman travel-writing prize and the Hessell-Tiltman history prize. In 2010, she won the Classical Association prize. Her most recent book Red Thread: On Mazes and Labyrinths (Cape, 2018) was BBC Radio 4 Book of the Week.
As chief culture writer of the Guardian, she contributes to the Long Read, culture and comment sections; and writes editorials, book reviews and essays. This New Noise, a book based on her nine-part series of reports on the BBC, was published by Guardian-Faber in 2015.
Higgins began her career in journalism on Vogue magazine in 1995 and moved to the Guardian in 1997, for which she has served as classical music editor and arts correspondent.
She has served as a judge for the Art Fund museums prize, the Contemporary Art Society award, and the Royal Philharmonic Society awards. As a broadcaster, she has appeared regularly on BBC Radios 3 and 4. She has also written for the New Yorker, the New Statesman and Prospect.
She is an associate member of the Centre for the Study of Greek and Roman Antiquity at Corpus Christi College, Oxford and is on the board of the Henry Barber Trust. She is a keen amateur violinist.