Michael Cox, Estate of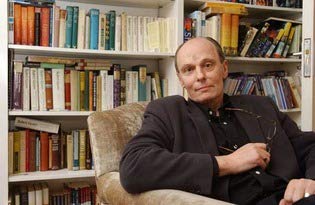 ©
Michael Cox was born in Northamptonshire in 1948. After graduating from Cambridge in 1971, he went into the music business as a songwriter and recording artist, releasing two albums and a number of singles for EMI under the name Matthew Ellis and a further album, as Obie Clayton, for the DJM label. In 1977, he took a job in publishing, with the Thorsons Publishing Group (now part of HarperCollins). In 1989, he joined Oxford University Press, where he became Senior Commissioning Editor, Reference Books.
His first book, a widely praised biography of the scholar and ghost-story writer M.R. James, was published by OUP in 1983. This was followed by a number of Oxford anthologies of short fiction, including The Oxford Book of English Ghost Stories (1986) and The Oxford Book of Victorian Ghost Stories (1991), both co-edited with R.A. Gilbert, The Oxford Book of Victorian Detective Stories (1992), and The Oxford Book of Spy Stories (1997). In 1991 he compiled A Dictionary of Writers and their Works for OUP and in 2002 The Oxford Chronology of English Literature, a major scholarly resource containing bibliographical information on 30,000 titles from 4,000 authors, 1474–2000.
In April 2004, he began to lose his sight as a result of cancer. In preparation for surgery he was prescribed a steroidal drug, one of the effects of which was to initiate a temporary burst of mental and physical energy. This, combined with the stark realization that his blindness might return if the treatment wasn't successful, spurred Michael finally to begin writing in earnest the novel that he had been contemplating for over thirty years, and which up to then had only existed as a random collection of notes, drafts, and discarded first chapters. Following surgery, work continued on what is now The Meaning of Night, and in January 2005, after a hotly contested UK auction, it was sold to John Murray. In 2007, The Meaning of Night was shortlisted for the Costa First Novel Award
The Glass of Time, a sequel to The Meaning of Night was published in 2008.