Simon Bradley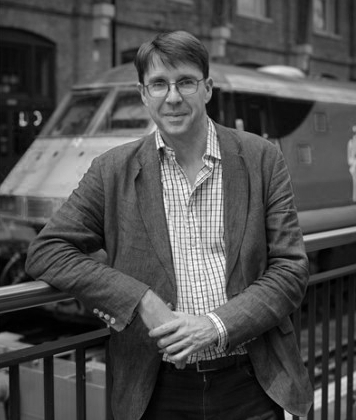 ©
Simon Bradley was born in Newcastle upon Tyne in 1965.  Several moves from north to south and back again as he was growing up nurtured a fascination with the differences between places. After study at Oxford and the Courtauld Institute of Art, he has taken these interests further as joint editor of the celebrated Pevsner Architectural Guides, to which he has contributed the revised volumes on Cambridgeshire, Westminster, and the City of London. He has also written for the TLS, the London Review of Books, the Spectator, the Guardian, the Evening Standard, and Architectural History.
His  interest in railways began with trainspotting aged eleven, and has broadened and endured in parallel. His St Pancras Station, described by the Sunday Times as 'a masterpiece of historical context', brings together railways, architecture and social history in a portrait of this magnificent landmark. His latest work, The Railways: Nation, Network and People, explores the history and character of Britain's railways in greater breadth.
Simon Bradley is married, and lives in London.
Bibliography
St Pancras Station (Profile, 2011)
The Railways (Profile, 2016)